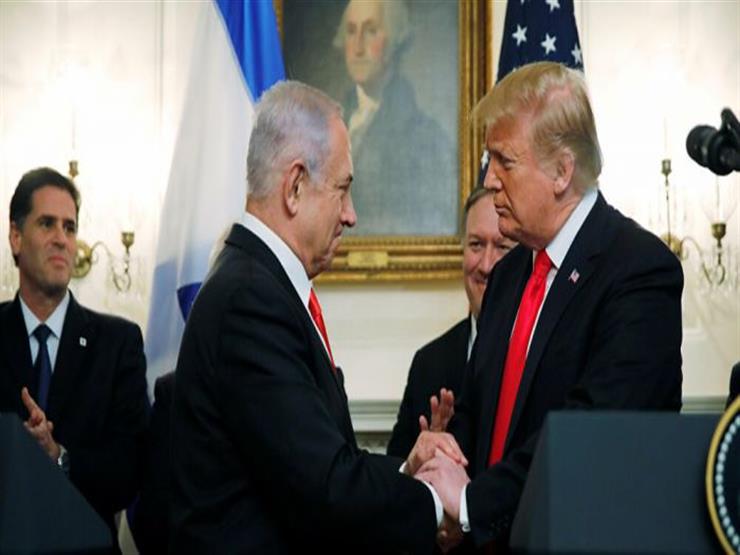 3:53 PM


Friday, August 14, 2020

I wrote – Iman Mahmoud
Today, Friday, Israeli media revealed that three Arab countries are expected to follow the UAE in normalizing relations with Israel, for "a very short time," as they put it.
The Times of Israel newspaper, citing informed sources, said Israeli officials were in advanced talks with Bahrain about normalization of relations hours after the announcement of normalization with the UAE.
Bahrain is expected to be the next country to form official relations with Israel, the newspaper said, a senior official told the Israeli Broadcasting Corporation.
On Thursday evening, the United States, UAE and Israel issued a joint tripartite statement on the agreement to normalize relations between Abu Dhabi and Tel Aviv, in a landmark agreement promoting peace in the Middle East.
The three countries have confirmed that they have confidence in the possibility of additional diplomatic breakthroughs with other countries and will work together to achieve this goal.
The Israeli Broadcasting Corporation website also quoted informed Washington sources that "the Kingdom of Bahrain, the Sultanate of Oman and Sudan will soon take this step and normalize their relations with Israel."
The sources expressed their belief that for Bahrain and the Sultanate of Oman it is a matter of very short time.
A senior US official for his part told Palestinian media that Bahrain and the Sultanate of Oman are expected to normalize relations with Israel in the near future, the report said.
Bahrain was among those to welcome the agreement, and the Manama government said in a statement from the National News Agency: "This historic move will help strengthen stability and peace in the region."
Bahrain also said the agreement "stopped the annexation of Palestinian countries and pushes the region towards peace."
US President Donald Trump announced the conclusion of a "historic peace agreement" between the UAE and the Israeli occupation state, underlining that the two sides announced full normalization of relations.
Trump made it clear that the agreement would be called "Abraham" and called on the Arab and Muslim countries to follow the example of the UAE and normalize relations with Israel, saying, "We may see other countries doing that."
For his part, Jared Kushner, Trump's chief advisor, expressed hope that new countries in the region would negotiate similar agreements, stressing that "other Arab countries will follow the UAE's lead."
"We hope this will be an icy pause as Israel can now normalize relations with other countries," Kushner told reporters shortly after Trump announced the deal, adding that he believed there was a "very good chance" on another Arab-Israeli deal within the EU. Months.
Kushner said the US government is in talks with other Arab countries to normalize relations with Israel as well, and pointed out more announcements will come in the coming months.
Delegations from the UAE and Israel will meet in the coming weeks to sign bilateral agreements covering the sectors of investment, tourism, direct flights, security, communications, technology, energy, healthcare, culture, the environment, the establishment of mutual embassies and others areas of mutual interest.
Source link