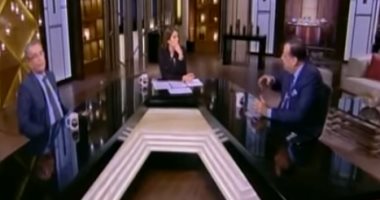 The program here dealt with the DC radio station on the CBS harvest of the Ministry of Petroleum, after self-supply of natural gas in 2018.
Medhat Yousef, deputy head of the former Petroleum Authority, said Egypt succeeded in covering all the natural gas needs of Egypt. He added that the consumption of natural gas was huge in 2011, forced the ministry to import gas from abroad and purchase two resilience turbines in Ain Sukhna and reduced supplies to factories using natural gas, but now all plants in Egypt are fully operational and produce power plants to produce 14.5 megawatts more than 1 billion square feet per day.
He added that the state is covering all of its gas needs and is an abnormal boom in a short period from 2014 to now, within 3 years, adding that Egypt is today the regional center for energy, stressing that Egypt has two liquid petrol stations with a capacity of 1.2 billion feet of gas per day And has a gas processing station with connections to the east, the gas pipeline is being implemented with European resources and the only country in Egypt to be exported to the countries in the region and Egypt became a regional center the region.
"The gas is used as raw material," says Dr. Mohamed Saad El-Din, head of the energy committee of the Federation of Industries. "The companies that operate abroad and get the gas from their producers produce it because they use it as raw material, the gas still comes from them for $ 5 and the work requires 4 $ 2, after which $ 3 will be transferred and after it has been changed .. The costs of the factory remain about 12 dollars outside .. Imagine it is connected to $ 5 only there is a difference of $ 7 raw material left for the foreign investor .. I still have always deserved to increase the value by falling and lowering its costs In every million units $ 7 .. This is on the commodity and is contained E .. Bndkhlh 12 is sold from $ 30 to $ 40 .. If Pndhalh $ 5 and another $ 5 is paid out and is paid with 30 or 40 dollars the added value of $ 20 to $ 30 remains instead of what he spent $ 5 dollars, not spent by 30 or $ 40 remains I am very grateful for the added value of the Egyptian economy. "
In an interview with the media from Jibril's "Here is the Capital" program on the CBC channel, Saad Eddin said the country exported 200 million feet to Jordan, adding 6.7 billion feet each day and consumption today is 6.6, Energy because of the self-sufficiency of natural gas.
Source link