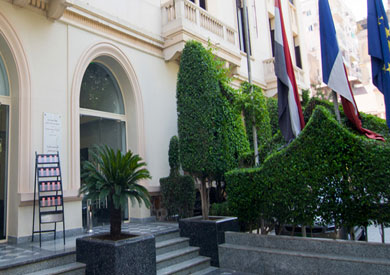 ASHA


Posted in:
Monday, May 13, 2019 – 11:11 hrs
| Last updated:
Monday, May 13, 2019 – 11:11 hrs

The French cultural center in Cairo announced a seminar for researcher Laila Dafni on Sunday 26 May at 8.30 pm on & # 39; The social history of the Arab world in the post-independence period & # 39 ;.
Laila Dakhli is a researcher who specializes in the contemporary intellectual and social history of the Arab world, she has a PhD and a professorship in history.
She was co-investigator of the chair of the history of the contemporary Arab world at the French Collage de France from 2004 to 2008, and has taught at various universities, including Marseille and Paris.
She has been working as a researcher at the French National Center for Scientific Research since October 2012 and joined the Marc Bloch Research Center in Berlin in 2014 and oversees the DREAM project funded by the European Research Council.
Laila Dakhli is the author of La Découverte & # 39; s Contemporary History of the Near East and the Middle East at the end of the 19th and 20th centuries, published by Le Seuil 2016, and will address the issue of Arab societies in the period discussing after independence Cultural and political interaction.
Source link