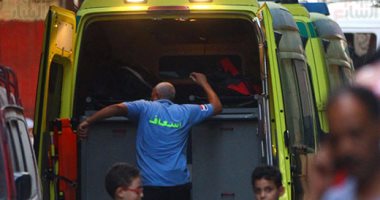 9 children from one family were poisoned after eating a rotten meal at home in the village of Tasa in the Sahel Selim district of the Assiut government.
Maj. Gen. Jamal Shaker, director of Assiut Security, received a message from the director of the Sahel Salim police station stating that he received a message from the Central Coast Hospital in Salim, with the arrival of nine children who suffered from poisoning.
They are all from one family and live in the village of Tasa in the center, they are constantly exhausted and have to vomit after they have been poisoned after they ate rotten food at home.
The transfer and the investigation showed that they were contaminated with a dirty meal. The Criminal Investigation Department was instructed to investigate the incident and release the required minutes.
Source link