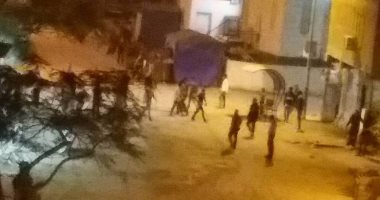 The village of Marsafa in the Benha district witnessed a quarrel between two drivers, after the first shot was shot at the second shot because of a relative of the victim of a relative of the accused. The wounded was taken to the university hospital of Banha and the defendant was arrested..
Major General Alaa Farouk, director of the investigation received a report of a quarrel in the village of Marsafa Benha center and the presence of a wounded, was informed Major General Reda Tablia director of safety of Qaliobia, Colonel Colonel Nassar, inspector of research Benha.
The investigation showed that the first party, a driver, a carrot and a second driver had a quarrel between one of the relatives of the first party and one of the relatives of the other party. A verbal argument developed into a quarrel, in which the accused was shot by a home-made firearm, a self-made cartridge in his possession that injured the victim..
The investigating officers of the Benha Center managed to arrest the suspect, and when he confronted him, he confessed the incident. He explained the weapon used in the incident as a cartouche and two shots of the same caliber and issued a report about the incident..
Source link