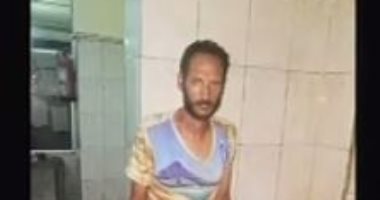 On Saturday, the tuku program topped the cause of the murder of a young man by an unemployed man on a beach in Alexandria.
In the "10-hour" program, Iskandar Tefal, the lawyer of Wissam Mohammed Anwar, accused of killing Niqash on a beach on Alexandria's administration, confirmed that the suspect was mentally ill and had been admitted to the Alzheimam Psychiatric hospital more than once. Hospital.
In a telephone interview with media reporter Wael Al-Rashashi, Mohammed Rashad, the brother of the victim's wife from Abu Yousef 2, who was killed by "unemployed" at the age of 39, said he was completely convinced of the justice of the Egyptian judiciary, and integrity, to get them right.
"I will not be able to talk about the details of the murder case, that his sister is in a serious nervous breakdown, but we are confident", said the brother of the victim in a telephone interview with Wael al-Ibrahimi. All in God Almighty, and our righteous cause, and honest information, in obtaining the victim's right and completely revealing the truth. "
Rashad pointed out that he will not be able to talk in detail about the matter, to deny what is being said about the existence of the opposite, quarrel or intimidation, and notes that the whole truth emerged after the investigation. will come.
In turn, Major General Ahmed Hijazi, head of the Central Ministry of Tourism and Resorts in Alexandria, said that Abu Youssef's beach incident in Alexandria is behind the reason – according to the information received by the vacationers – some say the suspect victim of the beach.
During a phone call to the DMC evening broadcast on DMC television, Hijazi said that the owner of the dog was angry more than once by the opposite of the suspect, which led to a quarrel between them. "Saif" on the victim suffered a wound in the neck led to his death.
The head of the resorts said the incident took place on the beach at Abu Yusuf in Alexandria, and the rescuers went to deal with the accused, who was in the sea for fear of drowning because of the crowd of civilians before the incident, and proceeded to the nearest point of the border guards.
Source link