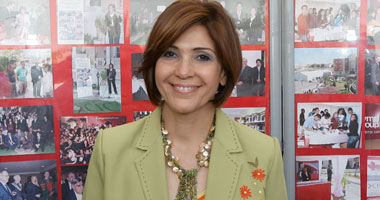 The work of internal coordination at the Faculty of Arts, Ain Shams University, and the registration of student wishes for the 16 departments of the faculty on Sunday and remain until Thursday 30 August in the lower classes of the faculty according to the announced statements at the university .
Dr. Suzanne Al-Kalini, dean of the Faculty of Arts, member of the National Council for Women and member of the High Council for Media Regulation, said that all preparations for the admission of students admitted to the college for the academic year 2018-2019, which are 2,184 students and 959 students, they are arranged alphabetically with 800 students per day, they are treated through 8 coordination committees to manage the affairs of students in the college, and offer the entire college all the comfort of the new students. Go through all the steps.
She added that the names of the students and the steps of the registration of wishes on the signs are announced and also via the website and the official page of the College on Facebook, where it is noted that the information desk is equipped to guide students. and to receive questions about coordination procedures.
Dr. Mustafa Murtada, vice dean for education and student affairs, said that students from the Union of Students & # 39; Union will receive and supervise the new students under the supervision of the Youth Department and the participation of the Public Relations and Information Department at the College. and the security administration.
He also explained that the required papers for the student are the secondary certificate of origin and photograph, the electronic birth certificate of origin and photograph, the nomination card of origin and photograph, 6 recent personal photos (4 × 6) and finally the form (2 soldiers) for men.
Source link