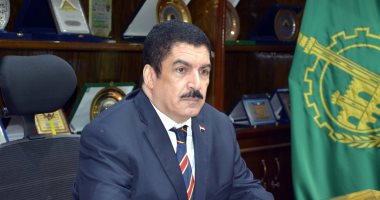 Majdi Hassan, undersecretary of the Ministry of Solidarity in Qalioubia, said that the first meeting of the committees of community liability in the management was held today in the presence of dr. Balqis Hagars, the official of the social responsibility component of the Takaful and dignity program in the ministry, Osama Hassan, member of the committee, dr. Hiba Mustafa Amer, director of public relations, engaged in the formation of 120 committees at the level of towns and villages in the province, to conduct social research on the beneficiaries of the pension.
He added that after completing this investigation the ineligible amount will be recovered from the payment of the pension, and the immediate payment of the beneficiaries will start retroactively to the beneficiaries who have not received it in advance, pointing out the main activities that will be implemented through the program, and interviews twenty service costs The public that will participate in the administrative arrangements of the program.
Dr. Alaa Abdel Halim, Dr. Awad Ahmed Ali, secretary-general of the government, and Fatima Zekri, the government's follow-up officer, stressed the importance of social work and the need for cooperation, networking and networking to ensure the success and development of the social protection network. means of Takaful, dignity and social network program.
Source link