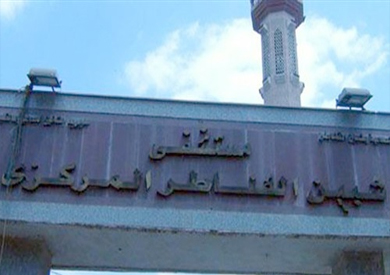 Books – Khaled Mohammed:


Posted in:
Wednesday, August 22, 2018 – 5:23 PM
| Last updated:
Wednesday, August 22, 2018 – 5:23 PM

Al-Qanater Charity Hospital received 67 cases of gastrointestinal colic and vomit due to wrong or spoiled food and other injuries such as spasms in the foot due to running and playing in the gardens.All cases received by the hospital were treated and all were released after their condition improved.
This came during a report prepared by the Ministry of Health in Al-Qanater Charitable City about the health situation in the city during Eid Al-Adha celebrations during the first and second days of the celebrations.
For his part, Dr. Hamdi al-Tabah, undersecretary of the Ministry of Health that the hospital in Qanatr received no cases of poisoning or clashes, while she received a case of death that was only natural and told her to bury.
He pointed out that the hospital did not receive any drowning in the River Nile, the release of 3 minutes sellers from street vendors did not stress health certificates and 5 other store records did not meet the health requirements and the preparation of a record of a popular shop in the city Qanater and prepare a memo to take action closed to control the food is not usable Human and corrupt inside.
Source link