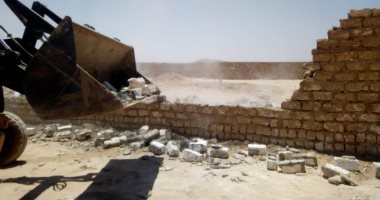 The men of the local unit of Bershid were shot by a person during the execution of the decision to remove a house built on agricultural land in the village Burj Rashid in the province.
Major General Jamal al-Rashidi, director of the safety of the lake, received a notification from Brigadier General Ashraf Awad, director of the Rasheed police station, who, during a campaign by the local unit of Rasheed City and City, led by Kamel Ghattas, the president of the city and the accompanying force from the center, In the village Rasheed Tower there was a shooting to try to stop the removal, without injuries.
Kamil Ghattas, head of the local unit of Rashid City Center, said that while the local unit took the decision to remove it on farmland, there were target practice, indicating that there were differences between the owner of the disposal decision and his neighbors.
Ghattas explained that the withdrawal took place after the implementation of the expulsion decision. The security services at the police station in Rashid, led by Brigadier General Ashraf Awad, continue to investigate the person who opened fire and seized the campaign.
Source link