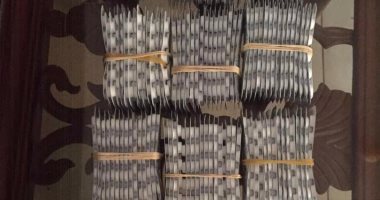 The security services in Minya, in cooperation with the police officers of the police station of Beni Mazar, succeeded in arresting Ahmed H, 22 unemployed and residents of the department of the center, with a quantity of narcotic tablets.
Maj. Maj. Magdy Amer, Security Director of Minya, received threats from the Bani Mazar Center for investigating the arrest of Ahmed H, who is unemployed and holds 280 CDs, 315 pounds and a mobile phone.
And faced with the result of the seizure and inspection allowed possession of narcotics for the purpose of trafficking and the amount of money proceeds from the sales and mobile phone to contact customers.
The Security Director is, after presentation to the Security Director, charged with the custody of the accused, the confiscations and the presentation to the Public Prosecution Service to start the investigation.
Source link