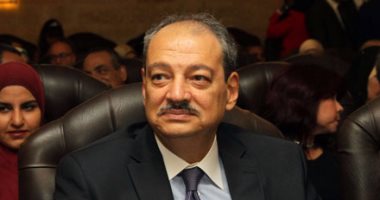 Attorney General Nabil Sadiq made a statement on Case # 2836 for the year 2018, concerning the killing of two children in Met Silsil, governor of Dakahlia, in which Mahmoud Nazmi Mohamed El Sayed was accused of killing his two sons. Prosecutors in charge of premeditated murder of his two children, Rayyan and Mahmoud Nazmi, as well as accused of using drugs.
On 21 August 2018, the prosecution received a statement from the accused saying that his two children disappeared during their funeral to the funeral at the Met Salsil Center in the Dakahlia government. Their bodies were found the next day on the Nile in Faraskur, the government of Damietta.
The prosecutor's investigation revealed the truth of the above: the defendant confessed to the murder of his two sons by taking them and taking the Nile River respectively from the top of the Faraskur bridge. He explained that he suffered from severe depression and drug use. He wanted to rid them of the disadvantages of life. And he wastes his wealth and thinks of the idea of ​​killing them ten days before the incident until he has given the opportunity to execute the crime.
The suspect was confirmed during the investigation by video images of multiple cameras that were installed from the accused city to the city of Faraskur, as well as the decision of some witnesses to kill the accused together with his two children at different places all in the see away from The location of the village of the accused and even the location of the crime.
The report on forensic medicine confirmed the death of the two children as a result of sinksia drowning, as is shown in the report of the chemical laboratory of the Forensic Medicine Department on the treatment of the suspect in the field of cannabis and tramadol drugs.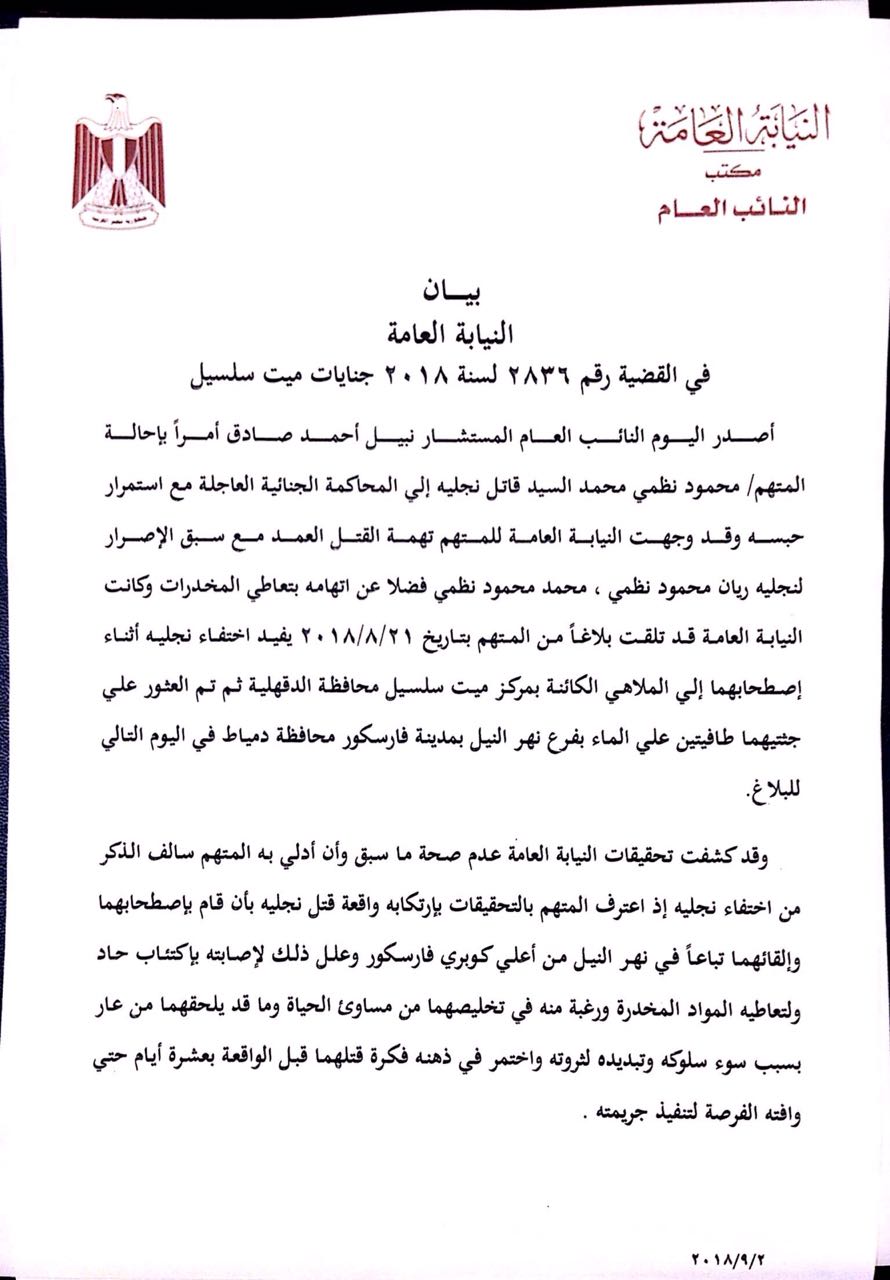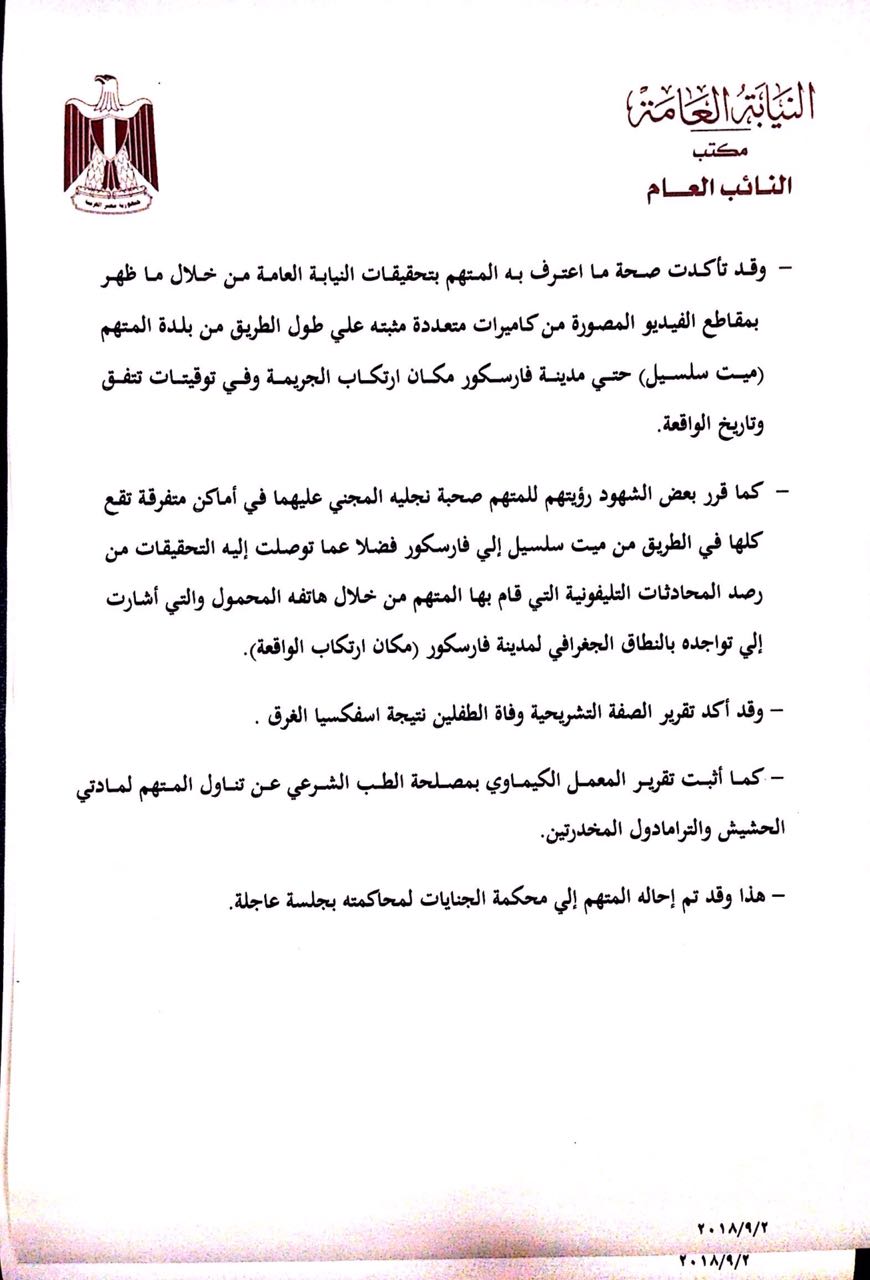 The text of the attorney general's statement
Source link