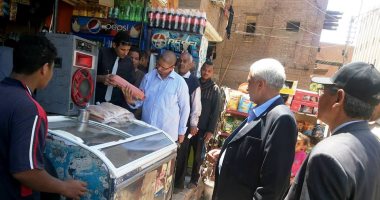 The inspectors of the Supply and Internal Trade Directorate in Luxor continue their campaigns on the markets and bakeries, in the light of the instructions from Luxor Governor Mohammed Badr to check offenders and deliver consumer goods to consumers at official prices.
The Supply Department, led by Dr. Tamer Salah, secretary of the Ministry of Supply campaign during the days of Eid al-Adha, resulted in the confiscation and release of 58 records and food violations.
Offenses include 11 bakeries, 5 non-conforming bakeries, 8 bakeries, 3 non-baker's reports, 8 slaughterhouse records, non-price announcement and slaughter outside the slaughterhouse and 23 non-conforming baker's reports. And closed and clean and stopped, and the minutes were the Prosecution submitted to take the necessary legal action against offenders.
Source link