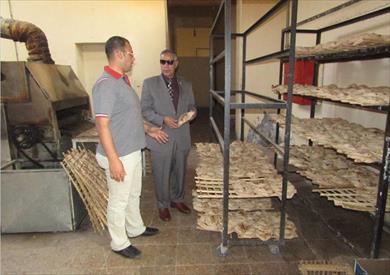 South Sinai – exclusive of Reda:


Posted in:
Wednesday, September 5, 2018 – 11:25 p
| Last updated:
Wednesday, September 5, 2018 – 11:25 p

Ahmed Azim, head of the city of Abu Redis, director of the rationing department of the city, conducted a copy of the bakery violation near Al-Salam for non-compliance with the instructions and laws, despite the warning to management from the baker to keep the hygiene several times.
The president of the city emphasized all the bakers, to ensure the greatest possible cleanliness and to maintain a good standard for the bread specifications produced in a way that satisfied the citizens.
This came on Wednesday, during the tour of the city's president, to follow the bakery to improve performance.
Source link