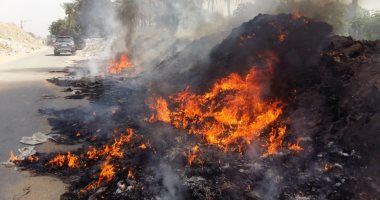 "There are some problems in the holidays with regard to the large landfill sites, where there are fires due to lack of control, and an attempt to deal with it in an unorganized and uncertain way," said Abdul Jawad Abu Kub, spokesman for the Ministry of Environment. so.
He noted during a phone call to the satellite "extra news", That most leaders of the ministry followed the situation through the environmentalists who spread to the permanent observation, pointing out that all landfills were covered and dealt with by environmentalists.
He explained that in the meeting attended by the Minister of the Environment and Minister of Local Development together with President Abdel-Fattah al-Sisi, guidelines were issued quickly to treat the waste system and to improve the cleanliness system, so that citizens can see the speed of improvement and by the end of this year we see a clear improvement.
Source link