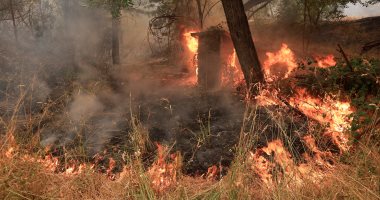 The civil protection units in the Fayoum government succeeded in getting a fire under control that broke out in a cattle shed in the village of Sila in the center of Fayoum without causing injuries or deaths. A declaration of the incident was released and the Prosecution was informed.
Major General Khaled Shalabi, director of Fayoum Security, received a warning in the village of Sila in the center of Fayoum. The fire was discovered on a carat area covered with wooden beams and mosquito nets owned by Mashhour Ka & # 39; a, 66 years old.
The fire resulted in the burning of the roof of the barn and the death of 2 sheep cattle The owner of the barn asked for the fire because of a short circuit in one of the electrical connections in the barn No one was responsible for causing the fire The research department was given the assignment to investigate the incident and the circumstances and circumstances. Fayoum police station, and informed the prosecutor who took over the investigation.
Source link