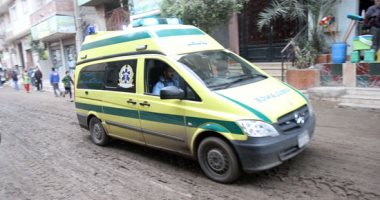 Four people from one family were poisoned after eating rotten rice and Molochia at home. They lived in the Al Balina Center, south of Sohag Governorate. They were transferred from the Balina Central Hospital to the Sohag General Hospital.
Maj. Major Mour Abdel Aal, assistant minister, director of Sohag Security, had received a message from Major General Ashraf Nushei, deputy director of the southern sector, to poison a family of four after eating rotten household food.
The investigation, led by Major General Izzat Sulaiman, was led by Brigadier General Abdul Hameed Abu Mousa, director of the Criminal Investigation Department, and Brigadier General Tarek Yahya, head of the Directorate's investigations, with the arrival of Sabah Mohammed Al Sayed, 38 , housewife and Shaima Hamdan Shehat Hamdan, 15 year old student, Hamdan Shehat Hamdan, 5 years old, my first son, and Abu Abd Al Wafa Thabet, 5 years old, cousin of the first husband, at Al Balina Central Hospital, who suffered from exhaustion and vomiting. .
In the first question of the infected woman, she decided to get them after eating at home "rice and mallow", and denied the criminal suspicion and ordered the Criminal Investigation Department to investigate the incident, and the record number 9635 Center misdemeanors for the the year 2018.
Source link