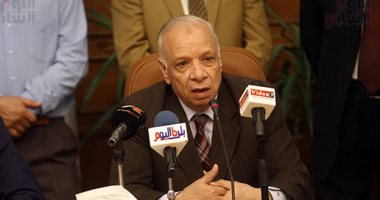 The Governor of Cairo, Atef Abdel Hamid, said that all parties were well prepared to receive Eid al-Adha, especially gardens and parks, pointing to the fact that the guidance was intensified to the charity and the zoo.
The Governor of Cairo during his visit to Maspero River Marina said that the operating rooms in the service and district departments work efficiently, in coordination with the central operating room in the province, noting that he was inspecting a number of service facilities such as consumer complexes and slaughterhouses.
The governor said that the public transport lines of tourist places have been increased to prevent overcrowding in public places and to provide an excellent service to the citizens. He pointed out that he is preparing the Maspero marina for the visitors of the inhabitants of Cairo and the surrounding governorates and the demand for parks in the river bus during Eid holidays increases.
The governor stressed the need to connect all river units wirelessly with all stations for ease and speed of communication in case of emergency, and not to allow a unit to start the journey if the requirements and specifications of safety and safety are not met. durability and availability of safety equipment and rescue equipment.
The governor emphasized the water bodies police commitment to all units of the planned and not to exceed and in case of increasing the density of citizens on a marina is closed.
The governor was accompanied by Maj. Gen. Mohamed El Sheikh, Secretary-General of the Government of Cairo, Major General Mostafa El Razzaz, Deputy Minister of Internal Affairs for Public Transport, Major General Issam El Azab, Director of Transport and Communications Affairs, Major General Rizk Ali, head of the public transport authority in Cairo, Major Mohsen Maamoun, Jamjoom, head of the Cairo services, and a number of officials from the province, transport and communication.
Source link