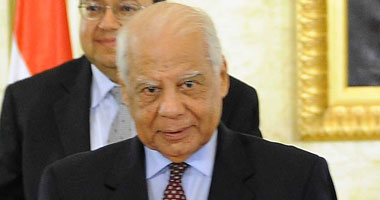 Dr. Hazem El-Beblawi, Executive Director of the International Monetary Fund and former Prime Minister of Egypt, said that during his meeting with Prime Minister Mostafa Medbouli on Sunday the crisis of population inflation was followed: "This is a serious issue, so we must get there from now on working seriously and there are solutions known to the stakeholders, India and China have preceded us.
He added that the "Beblawi" in a statement to "the seventh day", he is optimistic about the future after meeting with engineer Mustafa Madbouli, noting that if our potential of gas is real and so much, it is an element of optimism is, emphasizing his demand to invest those assets as required, A source of success, noting that he also spoke to the Prime Minister on this point.
"We must give the decision-makers the right, because the decision was not easy for the men of responsibility or for the citizens," he said. "Both have done important, necessary and painful work."
Dr. Hazem El-Beblawi sent a message to the citizens: "I offer you the duty to thank, you have made a real sacrifice, those who deny this do not give people their right, you have experienced a heavy experience, you are a believing people in his country.
Source link