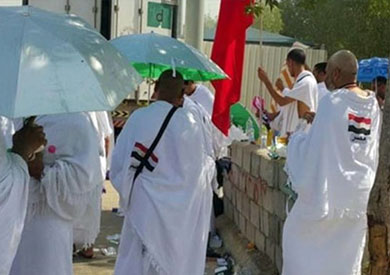 Cairo – a


Posted in:
Sunday, August 26, 2018 – 1:22 p
| Last updated:
Sunday, August 26, 2018 – 1:22 p

The Ministry of Health and Public Health announced on Saturday night the deaths of 3 new cases among Egyptian pilgrims in Saudi Arabia, bringing the total number of deaths 48.
The head of the medical mission of the Hajj, Dr. Mohammad Shawki, pointed out that the dead are the need of Prophet Ibrahim Salem (43 years Giza), and the need for Riafa Mohammed Othman Zaghlaf (78 years Dakahlia) and died in Mecca and the need Ikram Mohammad Radwan Meneer (65 years old, from Kafr El Sheikh), who died in Medina, pointing out that they all follow the tourist pilgrimage.
He said the pilgrims died after a sharp fall in the circulatory system and the respiratory system, and noted that the emergency room of the medical mission in Mecca was a message of death, adding that it coordinates with the competent authorities to issue death certificates. to produce.
Source link