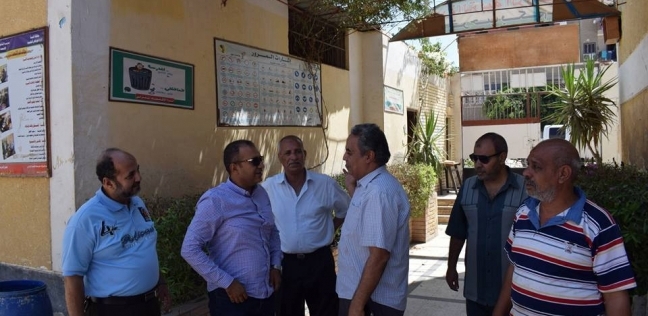 Ismail Al-Faham, head of the Beni Mazar Center in Minya, continued the maintenance and equipment carried out in the schools in the village of Bani Ali in preparation for the reception of the new academic year and the degree of compliance with to determine the law and to follow the level of service.
This is done in the context of the implementation of the guidelines of Major General Qassim Hussein, governor of Minya, to pass on the schools at the level of each center and its affiliated villages to determine the willingness to spend the new school year. and to reduce the needs and requirements of each school to provide them with educational services that are worthy of our children's students and improve the educational system as quickly as possible.
Colonel Mohammed Salah, head of the Abu Bakrqas Center, visited the new high school for girls to find out how ready the school is to receive the new school year in the areas of indoor and outdoor hygiene, and the state of buildings, fences , windows, toilets, walls and wooden chairs. Access to school books.
Major General Ehab Zehni, head of the Maghagha Center, inspected a number of schools at city level to monitor current maintenance work and ensure that textbooks are available for all stages of education in preparation for the new academic year.
The head of the center was accompanied by the director of the education administration in Magaghah, the vice-president of the center, and the director of the inspection and follow-up department, where the tour also included the primary schools of Nasser, the preparation and primary school Mustafa -Attar in Maghagha, included basic and preparatory schools in the village of Tanbedi.
During his tour, the President of the Center emphasized discipline in schools and emphasized the attendance book and dedication to official working hours, stressing the importance of caring for people with special needs and overcoming all obstacles to their comfort to ensure.
News that you might like
Source link