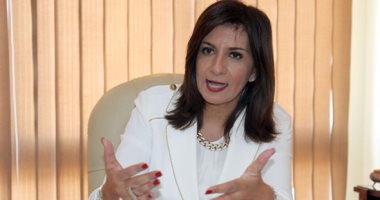 The Minister of State for Migration and Egyptian Affairs Abroad, Ambassador Nabila Makram, published a press release to the Ministry of Tourism after the death of a British tourist and his wife in one of the major hotels in Hurghada, Red Sea government, on their pages through social media sites. Statement to respond to all accusations and rumors about this issue.
The statement contained a follow-up of the Ministry of Tourism closely followed by the death of a British tourist and his wife in an important hotel in Hurghada, Red Sea Governorate, in coordination and cooperation with the province and police and Antiquities Company Thomas Cook, who organized the trip for tourists, also formed a working group of the ministry to follow the situation first The first of Hurghada and the Egyptian Ministry of Tourism offered sincere condolences to the family of the deceased .
The Ministry explained that according to the preliminary medical report on health in the government, the causes of death of tourists are normal and that there is no criminal suspicion about them.The public prosecutor ordered the hearing of their daughter, the autopsy, the legal procedures and the notification from the embassy to take action to transfer the bodies..
It should be noted that Tomas Cook has chosen the rest of the group of tourists who were on holiday at the hotel between returning home or completing their trip, and the majority of them chose to stay in Hurghada. complete..
According to the Red Sea Government, the deceased tourist is an English citizen, James Cooper claims that he is sixty-nine years old and died in his hotel room in a hotel in Hurghada at 11:00 on Tuesday 8/21/2018. A sharp decrease in blood circulation and sudden cessation of the heart muscle.
The health inspector examined the body and confirmed the medical report that the cause of death was sudden cardiac arrest and respiratory insufficiency, confirming that there was no suspicion.
Susan Cooper, 64 years old, was transferred to the Al-Aseel hospital with a fainting state. Her heart was recovered for 30 minutes. She died at 5:12. The health inspector examined the body and confirmed in his medical report that the cause of death was was stopping blood circulation and breathing functions, and there is no suspicion.
The ministry confirms the continuing cooperation and coordination between this ministry and the government of the Red Sea and all relevant authorities about this incident.
Source link