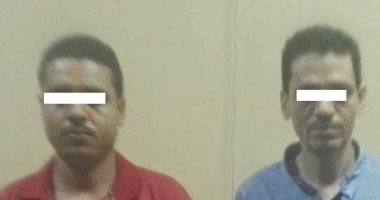 The Ministry of the Interior has recently announced the details of the arrest of the accused in the murder of the Habiba child in Dakahlia, where the public security sector managed to cooperate with the Dakahlia security directorate to discover the ambiguity and to identify the perpetrators of killing the child, "Habiba", who is five years old and her father was aware of her absence at the police agency Aga Dakahlia Security Directorate.
As soon as the communication was received, a detective team was formed under the direction of Major General Muhammad Sharabash, the director of the investigation, and his efforts came to the conclusion that the child had disappeared from Ibrahim. D. 36 years Barber and Desouki. D. 27-year-old barber brother of the first husband and sister of the girl absent and living in the village Derb Bqtars Center district.
The interrogations confirmed that the former mistreated the girl during her absence while in her house, her sister's house, and for fear of being exposed, he lost her spirit and lost his brother's body by putting it in a plastic car. to place and throw it with water from a canal in Bandar Agha.
After the legalization of the procedure, the defendants were arrested and confronted with a confession to General Major Mohamed Haji, the security director, who had committed the incident, the body was exhumed and the victim's father was called to the body.
The necessary legal measures were taken against the incident and the Prosecution was offered the investigation.
Source link