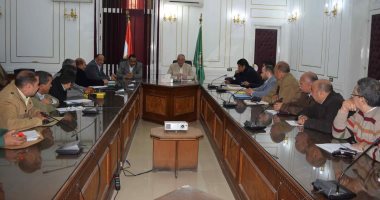 Minya governor Essam El-Badawy, accompanied by Helmy Fawzi, ambassador of Indonesia in Cairo, holds an exhibition of Egyptian-Indonesian products and handicrafts on the "Egyptian-Indonesian cultural forum" organized by Egypt's public library on Wednesday evening.
The purpose of the forum is to exchange cultures between Egypt and Indonesia in all social, cultural, political and economic areas, and to activate the cooperation protocol between the Egyptian libraries fund and the Indonesian embassy, ​​exchange of cultures and information and knowledge, according to a statement from the province Tuesday.
"The forum reflects the depth and strength of relations between the two countries and the security, security and stability of Egypt," said the statement, adding that it is an opportunity for cultural exchange between the two countries and the presentation of investment opportunities.
Dr Manal Abdulsalam, director of the Public Library of Egypt, confirmed that work is in progress in the library to prepare for the activities of the forum, which includes a number of Egyptian and Indonesian works of art and an exhibition of Egyptian-Indonesian manual work.
Source link