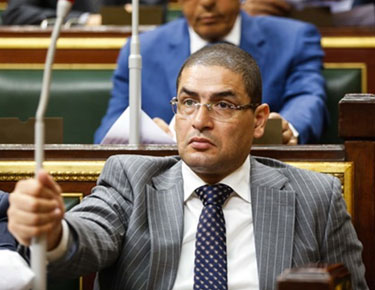 Mohammed Abdul Jalil


Posted in:
Friday, October 5, 2018 – 3:37 p
| Last updated:
Friday, October 5, 2018 – 3:37 p

MP Mohamed Abu Hamed, a member of the House of Representatives, said that the events that accompanied the Arab Spring and the resulting security chaos in the region were the cause of the rise of unusual crimes, such as trafficking in human beings or members, find in Arab societies.
Abu Hamed said during a meeting with the "Dream Evening" program broadcast on the Dream satellite channel Thursday night that these crimes existed before the Arab Spring, but they were not in this commitment, noting that the Middle East has more than one center for human trade after the Arab Spring.
He added that it was necessary to revise existing laws and laws to address this kind of new crimes in society, noting that there are two types of crimes, the first being the crime of damage, the punishment being judged on basis of the damage caused only to the victim, an adult.
He said that the crime of kidnapping children is considered a crime of damage, the punishment being in accordance with the damage inflicted on the abducted child, noting that he has submitted an amendment to this law in the last session, in order to to be an intensified punishment.
Source link