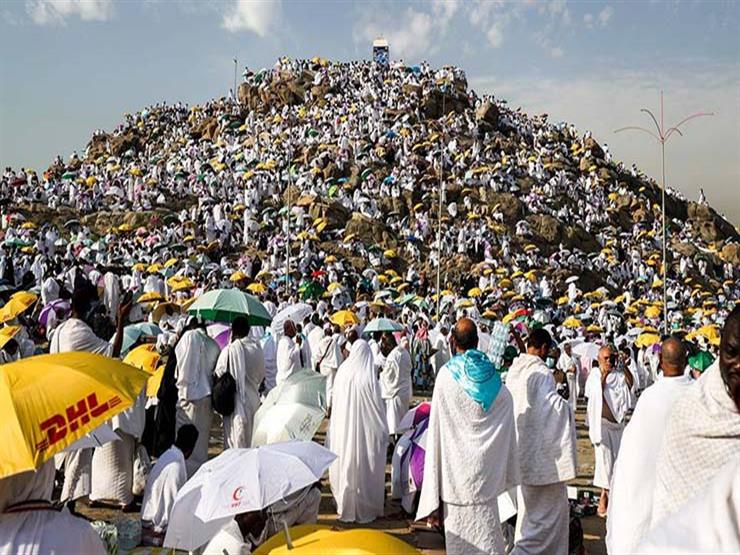 11 deaths among Egyptian pilgrims on the Arafat tribune and the first day of Eid
09:55 PM


Tuesday, August 21, 2018

Books – Ahmed Juma:
The Department of Health and Population announced Tuesday that eleven Egyptian pilgrims on Saudi territory died during the two days of Arafat and the first day of Eid & # 39 ;, causing the total number of deaths to fall to 30 cases.
Dr. Khalid Mujahid, spokesperson for the Ministry of Health and Population, said that the deceased are:
Haj Mohammed Abdulrahman Al-Mursi Al-Jamal, 59, from Cairo Governorate.He is accompanied by Haj Mohammad Reza Al-Sherbini Al Asmar, 60, from the Damietta government.
Among the dead were: Hajja Abdullah Ahmed Ali, Haj Hajj, Hajj Najah Mohammed Abdel Aal Bakr, Haj Ahmed Fouad Mohammed Abdul Hakim Ajwa, Hajj Hajad Haj Ibrahim Ahmed Ibrahim El Meligy, 74, Mujahid said in a statement today. Haj Mohammed al-Sayed Abdul Wahab, 65, who follows the pilgrimage of tourism.
Among the dead were Haji Muhammad Ibrahim Muhammad al-Dessouki, 73, from Sharkia Governorate, Hajja Atiyat Badir Yousef Shalabi, 60, Haj Hajid, Haja Fatima Abdul Hamid Obeid Al-Ghamal, 66, from Alexandria Governorate. Mohammed Ibrahim Salameh, 70 years old, from the Beheira government, follows the pilgrimage of solidarity.
Mujahid confirmed that the dead died after a sharp fall in blood circulation and breathing in the hair of Arafat and Mona. They were transferred to hospitals and he pointed out that the emergency assistance from the medical mission in Mecca received an obituary.
Source link