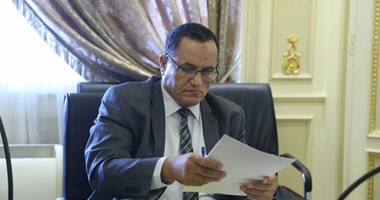 Dr. Omar Hamroush, a member of the House of Representatives for the province of the lake, said he would ask the new governor to discuss monthly dialogue with members of the Lower House in the province to discuss the problems with citizens in the province. and timetable & # 39; s to solve these problems.
The member of the Lower House said in a statement on & # 39; the seventh day & # 39; that these periodic meetings help to solve problems quickly, it also helps to document the link between the executive bodies and deputies, pointing out that there are many problems related to water that many villages and towns meet, You have to move from the province and the heads of neighborhoods and cities.
He continued: "Hamroush": there are many requests regarding the problems of the people of the department and will be presented to the new governor, to discuss with the first meeting will be held with the deputies in the coming period.
Source link