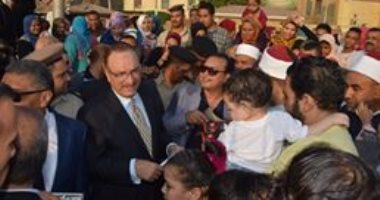 Scary. Sherif Habib, governor of Beni Suef, traveled through a number of streets and streets of the city to share their joy with the first days of Eid. The songs of Eid and national songs spread among the joy and joy of the people amidst the joy of the citizens and the exchange of congratulations. Aziz in Beni Suef.
The governor saw part of the slaughter of one of the offerings offered by the board of the Mosque of Omar bin Aziz for distribution to the poor and needy people of Beni Suef, reviving the year of the Holy Prophet as a ritual of Islam to bring joy to the hearts and hearts of the poor and needy on such a blessed day.
The governor was accompanied by Major General Jarir Mustafa, Assistant Interior Minister, Beni Suef Security Director, Beni Suef, Head of the National Security Service, and MPs Abdel Rahman Boraie, Majdi Bayoumi, members of the House of Deputies, Major General Adel Hijazi, deputy director of security, Minister of Awqaf, accountant Mahmoud Maghraby, president of the city, adviser Ahmad Abdul-Jawad, chairman of the Council of the mosque, and a number of security, military and executive leaders, and a group leaders and scholars of Al-Azhar and Awqaf.
In the same context, Governor Sherif Habib assigned Major General Issam Al-Alqami, Secretary-General, to the slaughter of sacrifices offered by the Orman Society and the Misr Al-Khair Foundation in the Ahnassiya massacre, which the Orman and Egypt distribute to the most favored families and families from the government. Al-Mubarak, where he witnessed the massacre of the victims of the Mahmoud Farouk massacre, deputy director of solidarity, and Diaa Anwar and Mamdouh Helmi, director of projects Orman Beni Suef, and Mahmoud al-Shemi Director of the Egypt office , good in Beni Suef.
The management of Awqaf prepared preparations for the Eid prayer by praying 135 squares in the various cities, centers and villages of the province, with the processing of (270) preachers and 2 preachers for each square (base Khatib and the last reservation ) to perform the sermon and prayer.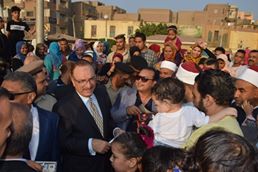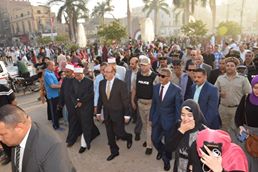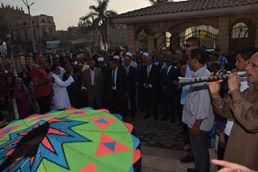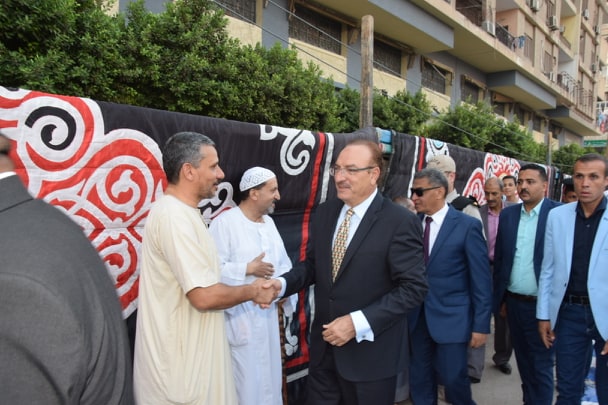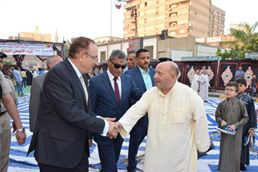 Source link