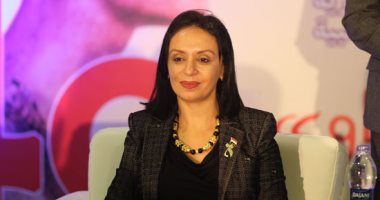 The operating room of the complaints office for women remained the follow-up of the National Council for Women during the Eid al-Adha to receive bullying complaints against women and girls and the office staff also followed the intimidation of public meetings and parks under the guidance of police forces..
Dr. Najla Al-Adly, director of the Complaints Office at the Council, confirmed that during the three days of the Eid the office staff covered the zoo in the morning. & # 39; In the afternoon, the areas Al-Azhar, Al-Fustat Park, Manial and King Saleh Bridge And the University Bridge, pointed out that to date no cases of intimidation have been detected in these places, adding that the operating room is in constant contact with the Unit to combat violence against women in the Ministry of the Interior to identify cases that reach unity to support the girl and provide legal support Bullying War reporting him.
On the other hand, Dr. Najla Al-Adly pointed out that on the third day the office received a number of complaints from women through hotline and mobile numbers, which were complaints about violence against women, personal status, inheritance and proof of relationships. The complainants were informed of the necessary legal advice.
It should be noted that the operating room of the Office of Women & # 39; s Complaints receives complaints of intimidation via the following numbers: 15115 _01007525600 _ 01099299191, in addition to the possibility to send images and messages about the application of Watsp,[email protected]
Source link