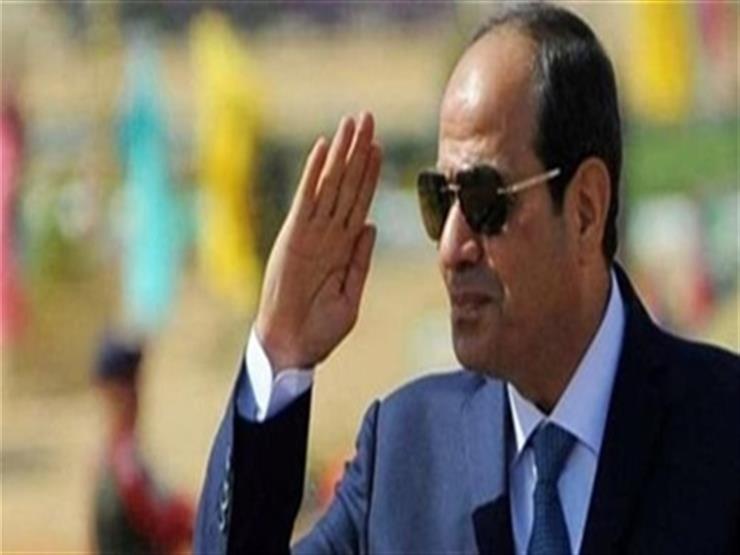 Today: Sisi opens new projects .. Launch of the exhibition "Ahla schools"
06:45 p


Wednesday, September 19, 2018

ASHA
Cairo: President Abdel Fattah al-Sisi will inaugurate the military hospital in the city of Shebin al-Koum in the Menoufia government and witness the opening of a number of other videoconferencing projects and launch a number of Japanese schools.
CAIRO: Prime Minister Mustapha Medbouli will inaugurate the exhibition "Ahla Madrasa", which will be held in the conference room, and will be attended by 214 exhibitors and will continue until 25 September with discounts varying from 25 to 30%.
Cairo: The Ministry of Justice opens under the patronage of chancellor Hossam Abdel Rahim, the courts of Marsa Matrouh, primary, elementary, peace and science The ministry intends to develop the role of justice in Egypt to bring swift justice and quick trial to achieve.
The Minister of Local Development, Major General Mahmoud Shaarawi, will visit the government of Assiut, during which he will discuss various development and investment projects in the government.
Cairo: The Criminal Court of Cairo, in its session chaired by counselor Shabib Al-Damrani, will complete the trial of 30 accused members of the Muslim Brotherhood for the murder of a police recruit and 23 civilians from the Al-Matareya area and the murder of seven police officers during the commemoration of the revolution of January 25, 2015.
Cairo: The Giza Criminal Court announces the verdict of the new trial of an accused in the events of the Sheikh of Al-Azhar in the case known in the media as "the events of the Council of Ministers", which were previously mute was sentenced to three years in prison.
CAIRO: The court in Cairo completes the re-trial of Zuhair Garrana, the former minister of tourism, for issuing permits to tourist companies in violation of the law.
NAIROBI – The New Partnership for Africa's Development (NEPAD), the Arab Republic of Egypt, is being honored by the African Conference of Environment Ministers, which is starting its ministerial meeting in the Kenyan capital Nairobi today, in recognition of Egypt's efforts in the area of the environment on the African continent. 2015 and 2017.
Source link