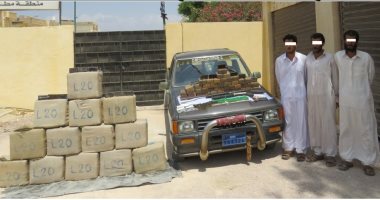 The Directorate-General for Drug Control, led by Maj. Gen. Majdi Al-Samra, succeeded in obstructing the attempt to promote 1480 cassettes of cannabis herb in Matrouh..
This came after the monitoring of the general management of the activity of a gangster specializing in bringing and smuggling cannabis drugs in large quantities and promoted to his clients and took the composition of the Matruh province scene of their criminal activity and could follow Hamed.aa. 1973, Fawzi. E born 1994, s. E 1984 born residents of Barani Police Department in Matruh Governorate.
After the codification of the procedures in cooperation with the sectors public security and central security and the management of safety Matrouh and the general management for the training of dog security and surveillance at the Police Academy, were confiscated by their house and a car half "without plates ".. With 1480 drum for anesthesia and weighted" 370 kg ", 500 tablets drug" A machine gun of 2 mm, 12 mm and 73 caliber.
Confronted with seizures, they confessed possession of them for the purpose of trafficking and the amount of money from the proceeds of criminal activities, and the car to promote narcotics.
The necessary legal measures have been taken with regard to the incident.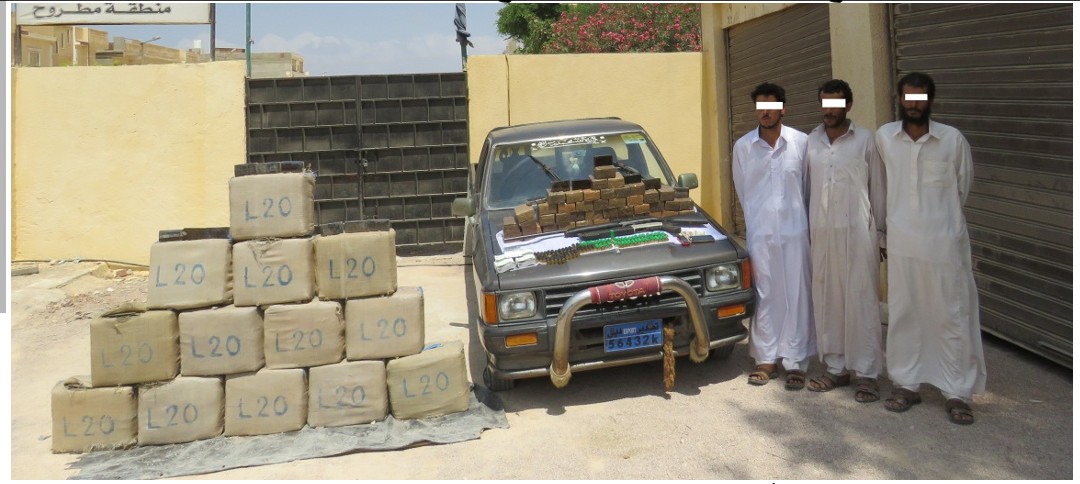 Source link