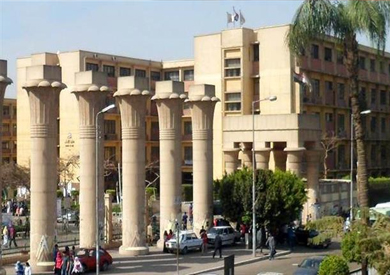 Books – Ahmed Kassab:


Posted in:
Sunday, September 2, 2018 – 12:42 PM
| Last updated:
Sunday, September 2, 2018 – 12:42 PM

Vice President of Ain Shams University, for community work and environmental development, Dr. ir. Nazmi Abdul Hamid, said the university had a committee headed by Dr. Abdul Wahhab Ezzat, president of the university, and a number of deputies has formed to inspect all development work on the campus in preparation for the best university competition. Launched by President Sisi during the sixth national youth congress.
The Ministry of Higher Education announced the start of the committee formed by the Ministry of Higher Education, the Council of Ministers and the Administrative Supervision, the Technical Authority of the Armed Forces and the Ministry of Planning, Follow-up and Administrative Reform to evaluate universities and to arbitrate a competition for the best university in accordance with the efforts of universities during the summer holiday period.
In a special statement to Al-Shorouq, Abdul Hamid said that the university is doing its best to complete development work in the best way. He pointed out that the university's own resources are new and prominent programs in faculties, in addition to the sources of external funding represented in donations.
He pointed out that development activities include university hospitals, the university environment, increasing green spaces, painting old buildings, increasing the number of cameras, lighting and roads, and developing the seating and waiting areas within the university. . , Saying: «We aim to develop the infrastructure of the university and to put it in the right position».
Source link