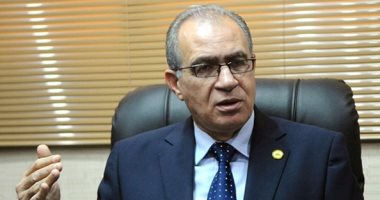 The Egyptian Liberal Party held a seminar on the new education system and the use of tablets in the modern education system in the presence of MP Tariq El Sayed, secretary of the Free Egyptians party in Alexandria, and Mona Kirlos, assistant secretary of the party in Alexandria . Matrouh.
MP Tariq Al Sayed welcomed the participants in the seminar to inform citizens about the new educational system.
The Secretary of the Free Egyptians' Party in Alexandria said that the new method followed by the education system is aimed at graduating students from a distinctive dependence on knowledge, away from the method of indoctrination and conservation.
Samir al-Nili, secretary of the ministry of education in Marsa Matrouh, said that the state has provided one million tablets in addition to Wi-Fi networks that are being distributed to secondary schools.
He added that the new education system will be applied at all stages of education, from kindergarten to high school. Textbooks will be canceled in the secondary phase and the total dependence of the tablets will be accredited by the student system of the bank on the internet.
He pointed out that the exams are not placed by the teacher, but are placed by the Ministry of Education and that about 12 questions are answered and select the highest marks in only six questions.
Source link