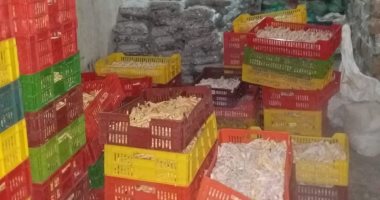 Policemen of the police of 15 May succeeded in arresting WALA, a 40-year-old manager of a preparation and bottling plant for chicken legs, to manage the plant without a license. He has a large number of chicken legs of unknown origin, unsuitable for human use, for packaging and packaging. In preparation for the export to the state of China to obtain illegal profits.
And by focusing on the plant, in collaboration with the doctors of the Veterinary Medicine Department, this resulted in the seizure and found 6 tons of poultry legs within the factory, all of which are unknown sources and are accompanied by documents indicating the source and unsuitable are for human use.
In response, he admitted that the incident, for export to the state of China, with the purpose of making illegal profits, and released the necessary record, and investigated the prosecution.
Source link