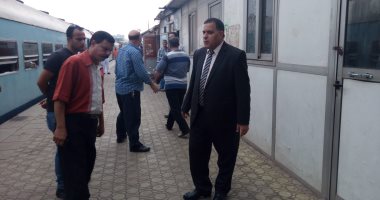 On Sunday morning, Ashraf Raslan, head of the Railway Authority, inspected the Cairo station to monitor the regularity of the workers and the regularity of traffic on the train tracks and during the journey the quays of the station and a number of trains to the Upper To inspect Egypt and the Upper Egypt.
The President of the Commission decided, according to a press statement during the inspection of the station, to investigate the transfer of the cause of the delay of train 980 for 20 minutes and the responsibility of some officials in the maintenance sector in Cairo and also stressed the cleaning work at the station and in trains.
The Head of Authority also confirmed that the purpose of this movement and sudden inspection is to restore the discipline of all employees of the Authority, especially those working in critical functions, including a comprehensive assessment of the work sites and each according to the tasks. .
Source link