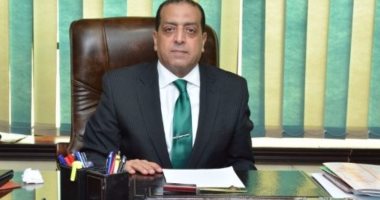 The head of the Egyptian tax authority, Emad Samy, confirmed the bank's respect for the secrecy of bank accounts, as it is a guarantee for investors and all customers at banks and an inherent right of the Central Bank and that there are procedures and legal mechanisms which enable the tax authorities to prevent tax evasion and related disclosure of bank accounts.
The head of the tax authorities explained that what was published in his language in this context was contrary to the purpose of the declaration, and that this insult would damage tax revenues and the stability of the banking sector, a major driver of the national economy. would undermine.
The Egyptian tax authority said on Sunday that Law No. 91 of 2005 regulates the disclosure of bank accounts and this law is in force and applied in this respect and because the original is because the taxpayer's details are confidential and must not be consulted, except after taxpayer approval or This law is confidential and may not be revised except in accordance with the provisions of the Income Tax Act No. 91 of 2005 and Bank Law No. 88 of 2003.
Sami pointed out that the Tax Office is engaged in combating tax evasion by concentrating on building an electronic database on economic activities and financial transactions in different markets, and expanding the research methods with an ambitious plan to automate the tax system and Increasing efficiency and removing all obstacles for stakeholders Although they have ensured that the level of their services has improved, the positive effects of these reforms have already started in the field.
The head of the tax authorities stressed that interest is the main focus on increasing confidence between the tax authorities and financiers, since the tax is the right of the state to be paid by the taxpayer, and the whole society with the benefits. of expenditure on health, education and social protection programs & # 39; s.
Source link