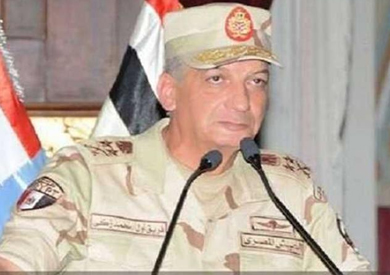 Hatem Al-Jahmi – Ahmed Ajaj


Posted in:
Wednesday, August 22, 2018 – 16:10
| Last updated:
Wednesday, August 22, 2018 – 16:10

General Mohamed Zaki, Supreme Commander of the Armed Forces and Minister for Defense and Military Production, returned to Cairo after an official visit that lasted several days for the Russian Federation to head a high military delegation in which he conducted bilateral talks at a high level.
Supreme commander and Defense Minister Sergei Shweguo held a high-level bilateral meeting to discuss various issues of common interest, discuss the development of military and technical cooperative relations, and transfer And the exchange of experiences between the armed forces of both countries, the two parties also discussed developments in the region and their repercussions on the regional and international arena's and resources for joint cooperation in the light of terrorism.
The Supreme Commander and the Russian Defense Minister attended the closing session of the fifth meeting of the Egyptian-Russian Joint Military Committee in the presence of a number of military commanders on both sides.
For its part, the Russian Minister of Defense welcomed the continued military cooperation between Egypt and Russia in the light of developments in the Middle East, and praised Egypt's efforts to eradicate terrorism and support stability in the region.
The commander-in-chief took part in the official opening ceremony of the military-technical international forum "Army-2018", which is one of the most prominent exhibitions of weapons and military equipment in the world, the commander-in-chief inspected the pavilions and praised the advanced technological and technical level of weapons and equipment that participated in the exhibition.
In the margins of the forum, the Commander-in-Chief met with the Foreign Minister of the United Arab Emirates, Mohammad Ahmad Al-Bawardi and the chairman of the National Military Industrial Committee of the Republic of Belarus, Oleg Dafjalev. The meeting discussed various issues of common interest that reflected the level of understanding between all parties.
The visit comes in the context of the deep ties between the Egyptian and Russian forces.
Source link