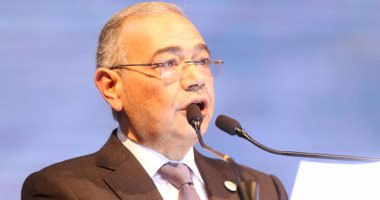 On the other hand, Major General Saudad Abbas, governor of Menoufia, received Sunday, Dr Essam Khalil, head of the free Egyptian party, Mahmoud Reish, party secretary in the government, and the presence of Adib Masiha Al Amin. , Dr. Ehab Keshk, deputy secretary, Wael Barakat, secretary of the party. Ahmed Talaat Faramawy.
Dr. Essam Khalil, chairman of the party, presented three projects to support young people, visually impaired, gifted and gifted. He pointed out that the party extends a helping hand in all available areas to support the province under the direction of His Excellency..
The projects are aimed at transforming simple villages into productive villages and making an important contribution to supporting talented people and providing jobs for young people, thereby reducing unemployment.
Meanwhile, Major General Said Abbas, Governor of Menoufia, welcomed the party's initiative and stressed the need for permanent cooperation between all the services and executive organs in the government and the political parties to reach the demands of the citizens, who are regarded as a fundamental right to their rights as long as they are within the limits of the law..
Source link