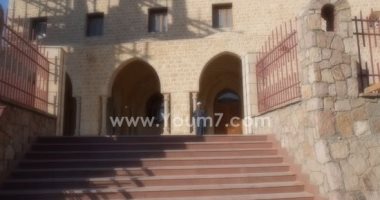 Thousands of people belonging to the Sufi roads and the people of the province of Aswan visit the Al-Arif al-Balah mosque, Sidi Abul-Hassan Al-Shazly in the area of ​​Wady and Mount Hmeithra, south of the city of Marsa Alam in the Red Sea Gas State, all year round, especially on Eid al-Adha..
Like many of the followers of the Sufi Sufis in Aswan, to visit the sanctuary of Arif Balila Sidi Abul Hassan Al-Shazly on the closing night that coincides with the stop of Arafa.
Badri Mansour, a resident of Aswan, said he visited the residence of Sidi Abul Hassan Al-Shazly for the second time, he was honored with the visit of about five years, he said that many members of his family and his family the grave of Sidi Abul Hassan Al-Shazly visited 15 years and 20 years.
"Ahmed Hassan" of the people of Aswan that the visit to the sanctuary of Arif Balila Sidi Abul Hassan Al-Shazly, lasts a day or two, but prefers collective travel, because it is a difficult journey in the heart of the desert.
Sulaiman Ali of the Aswan people said that the high prices of group travel prevented some people from participating in the visit. He called for the availability of buses at suitable prices, especially in view of the large numbers of visitors, especially in the light of the danger of traffic accidents. The Edfu-Marsa Alam railway or the Red Sea Aswan All this will be reflected in the development of Upper Egypt and the connection of Aswan with the sea, in addition to the support of tourism in general and religious tourism.
Source link