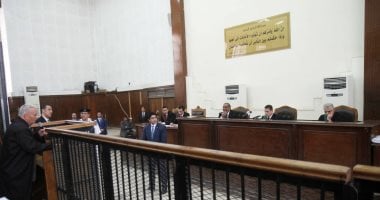 The Giza Criminal Court, which was detained on Saturday at the Institute of Police Secretaries in Batrah, led by adviser Motaz Khafaji, is considering the trial of 66 suspects, of whom 44 are being held, to form a terrorist cell and join them..
Attorney General Nabil Sadiq had referred the suspects, including two women, to the criminal court for the financing of terrorist attacks.
The Prosecution has assigned the suspects to give and take charge and to join a group that was set up in violation of the provisions of the law, with the aim of preventing disobedience to the Constitution and laws and preventing government agencies and government agencies carry out their actions.
.
Source link