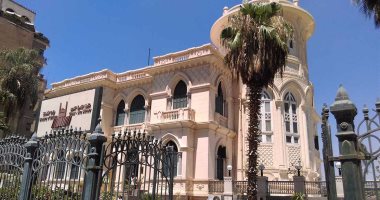 The library of Greater Cairo organizes a cultural meeting on the strategy of fighting anger and rumors at 6 pm in the library in Zamalek, as part of a series of cultural meetings on the protection and construction of the Egyptian man, organized by the sector cultural production issues.
Major General Tarek El Mahdy, former Governor of Alexandria and President of the Egyptian Media Forum, Major General Hamdy Labib, National Security Expert and former deputy director of moral affairs, and Dr Mohamed Talaat, Deputy Editor-in-Chief of the El Gomhouria newspaper, will are chaired by Yasser Osman, director general of the library.
The program also contains a technical paragraph with criticism of incitement and rumors, compiled by the students of the second generation of the Center for Artistic Creativity, and is held on the sidelines of the exhibition exhibition "Face Rumors & # 39 ;.
Source link