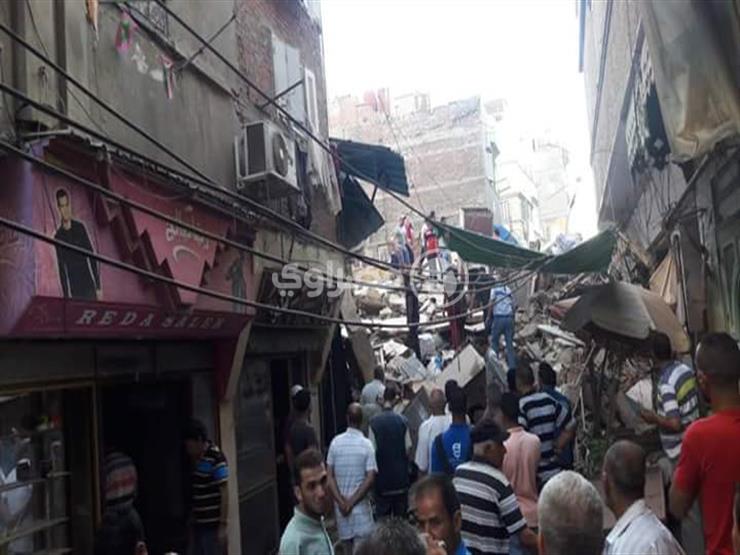 Two women killed in the fall of the house of Damietta "Tire"
9:38 PM


Wednesday 5 September 2018

Damietta – Mohamed Ibrahim:
Rescuers fetched two bodies from the bottom of the collapsed house on the estate of the tower, in the fish restaurant of Damietta province, Wednesday evening, and were taken to the mortuary of the hospital.
The bodies were from Ms. Sumaya Attia, 45, and Fadia Shaaban, 52, among the wounded were Sami al-Sardi, Karim al-Sardi and Nadi al-Sardi.
Dr. Manal Awad, governor of Damietta, moved to Ezbet El Borg to follow the collapse of the fish market and the removal of rubble.
Rescuers save six residents of the building, including two girls, a woman, a child and two elderly people, from the rubble.
The Ezbet El Borg hospital received 6 injuries as a result of the collapse of a 4-storey building in the fish market area, all with separate abrasions, bruises and a stable condition.
Initial research showed that the house was owned by Hussein. P. It was decided to remove and fish equipment was used to remove more debris after ambulances were moved to transport the wounded.
Three years ago a house collapsed in the Malqa area, injuring two people who were then taken to the specialized hospital in Al-Aasar.
Source link