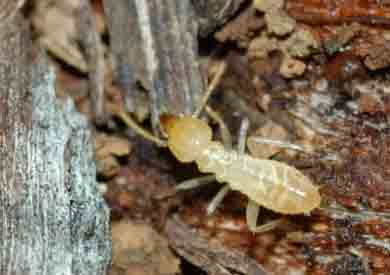 Mohammed Abdul Jalil


Posted in:
Wednesday, September 19, 2018 – 7:13 p
| Last updated:
Wednesday, September 19, 2018 – 7:13 p

MP Ayman Abdullah, Deputy Minister for Energy and the Environment of the House of Representatives, commented on the issue of the spread of termites in Egypt, he said that there are ministries dealing with following up this problem, such as the environment and agriculture. in the Agricultural Research Center and the Pest Control Department. Better than they are.
"The state is active in infrastructure and the relevant agencies are sleeping," he said, and is not as effective as it is. "
People complained about the erosion of their homes and clothing, due to the large spread of the termite insect, and complained that some executive bodies of the ministries of environment or agriculture had no role to play in this respect.
He continued: "We are two years Ministry of Environment. Why? "The Environmental Affairs Agency can still be followed by the Ministry of Local Development, we have a full Ministry and research centers that expect the problem," he said, referring to news about the ineffectiveness of the drugs used to fight the pest. .
Source link