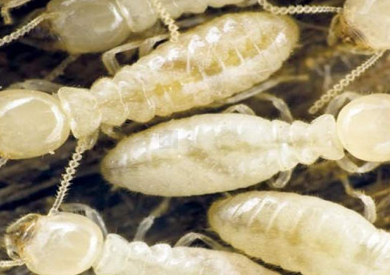 Mohammed Abdul Jalil


Posted:
Sunday, August 19, 2018 – 10:47 PM
| Last updated:
Sunday, August 19, 2018 – 10:47 PM

Dr. Mamdouh Sibai, head of the central department of agricultural pest control at the Ministry of Agriculture, commented on the issue of the spread of termites in the provinces of Luxor and Aswan, saying that termites spread in the areas where houses are built with milestones containing a percentage of cellulose.
The SBAI, during a telephone intervention for the program "public opinion", broadcast on the satellite «ten», on Sunday evening, that the Ministry of Agriculture supplies insecticides of this insect in the agricultural companies, free of charge in the affected areas, after : "Every complaint from Tiji will be verified, then the insect will be treated."
He further said: «Bricks in the production of hay and with cellulose, the insect looked from the ground and the walls built of bricks and milk, and feed on cellulose, and the citizen Maishovsh talk after the collapse of the wall and the collapse of the walls »
A hotline for reporting cases of termite damage is 0233389109, which explains that the control teams are immediately led to receive the complaint to inspect the case of the infection on the ground and the necessary take measures.
The control teams have conducted a survey of some houses adjacent to the affected houses in the Luxor government, and 3 cases were detected. Light injury, viewed under 40 cases, Msttrda that the white ants spread significantly with high temperature and climate disturbances. [19659005]
Source link