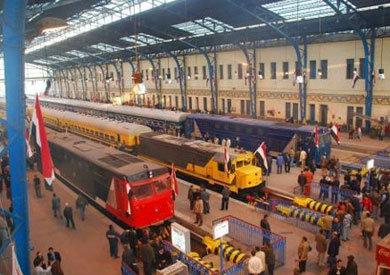 Yvonne Medhat


Posted in:
Wednesday, September 19, 2018 – 4:21 p
| Last updated:
Wednesday, September 19, 2018 – 4:21 p

The head of the Egyptian National Railways Authority, Ashraf Raslan, has announced that the dates of some trains will be adjusted in preparation for the academic year, which will start next week.
He said during a phone call to the Citizen's program that was broadcast on Tuesday on Al-Hayat Al-Youm satellite channel that the movement of petroleum products prices had an effect on raising the fare for all types of passenger car & # 39; s. About them.
He added that this decision would reduce the burden on the Egyptian family at the beginning of the academic year. That is why the dates of some trains have been adapted to the morning schedules of schools and universities: "The railway continues to be the victim of the transfer of students. and staff in the republic. "
He pointed out the most important changes in the dates of some trains:
• Change the data of 4 morning trains in line «Ismailia – Suez».
• Adjust the dates of 4 trains and add 2 more morning in the row «Mansoura – Matria».
• Change of two morning trains in the «Zagazig – Cairo» line.
• Add a morning diameter to the Cairo-Aswan line.
• Add a line with morning diameter «Cairo-Assiut».
Source link