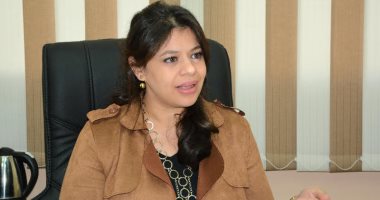 The government establishes a national network of business incubators, through cooperation between the Ministry of Planning, Follow-up and Administrative Reform, represented by the Pioneer 2030 project in collaboration with the Ministry of Higher Education.
Why does the state establish business incubators?
According to Dr. Ghada Khalil, director of the technical office of the Ministry of Planning and director of Pioneer Project 2030, wants to set up the Ministry of Planning business and service projects to provide services to the community and to create the right environment and to offer all possibilities to facilitate the setting up of projects. Link new projects to the market by establishing a common link between these projects and existing projects.
Do business incubators form communication between the state and its youth?
According to the official website of the Pioneers 2030 project, the objectives include communication with young people throughout Egypt through the establishment of telecentre, alliance with local universities and online education to support the establishment and resettlement of startups and sponsors of innovation across Egypt and the creation of a new generation of entrepreneurs who are able to use their scientific knowledge when setting up projects.
How do corporate incubators contribute to reducing unemployment?
Contributing to lowering unemployment rates and encouraging young people to start their business is one of the objectives of the 2030 Pioneer project, which is aimed at creating young people for their jobs and recruiting others.
How does the state put youth projects at the service of economic development goals?
The project will shortly be launching a promotion and trial map of the country's priority SMEs by the end of this year, as part of serving the objectives of the national network of business incubators.
Which incubators does the state currently work on?
The project is complemented by a network of technological incubators in the field of specialization and geographical distribution. The company is currently working on the establishment of the first specialized incubator for artificial intelligence at the University of Alexandria, the first technological incubator at Minia University (general incubator). ), the incubator of Tanta,.
The Ministry of Planning, Follow-up and Administrative Reform has announced that it will be represented in the Pioneers 2030 project in collaboration with the Academy of Scientific Research and Technology to launch the first national network of incubators for companies in Egypt.
Source link