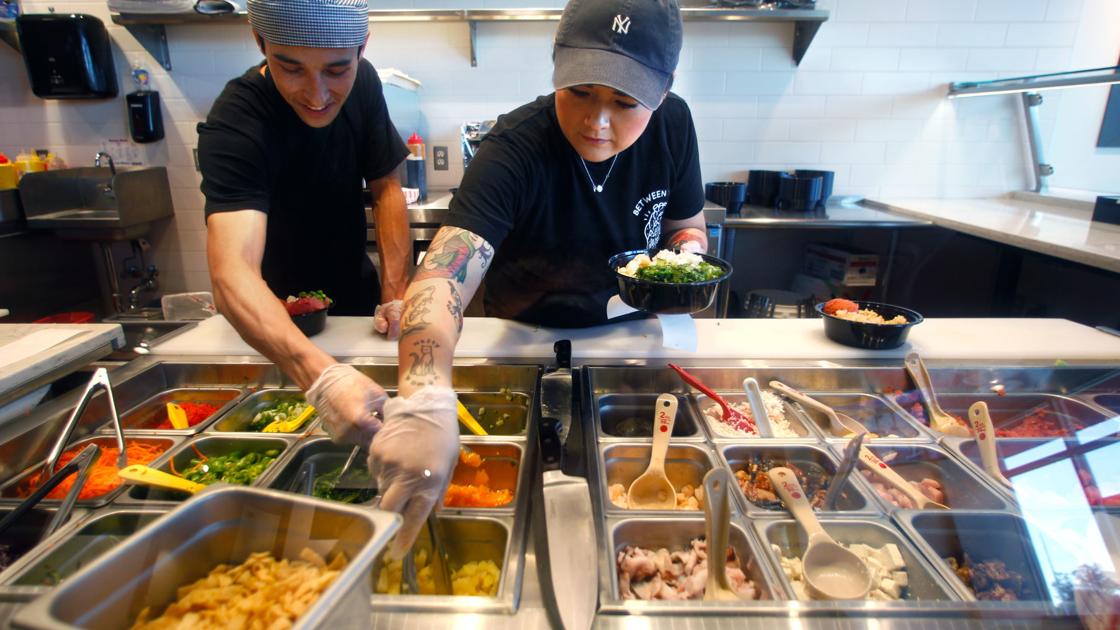 Bombolé – 100 N. Stone Avenue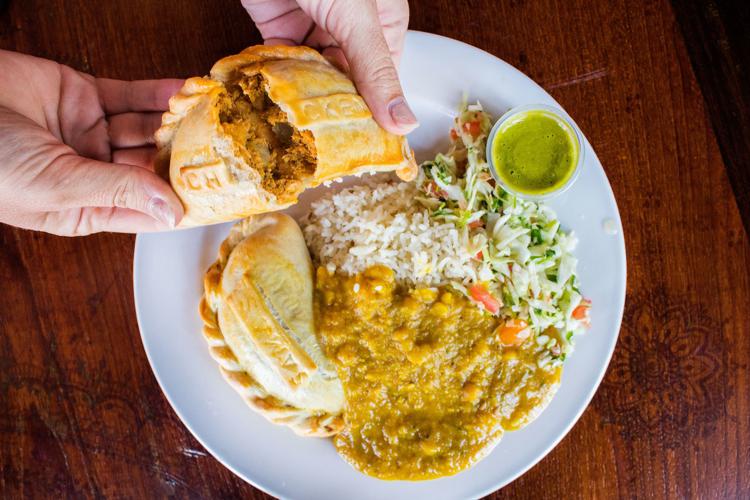 You can smell Indian food while you walk along Stone Avenue. The rich scent of roasted spices only gets stronger when you step through the doors of the Pioneer building, in a small room with rows of baked goods on display.
On the face of it Bombolé seems to be a kind of Indian baker, but they are not samosas on the counter. They are empanadas, although not the sweet kind you might encounter in a Mexican panaderia. This new lunch spot fills its lunar turnover with Indian curries such as butter chicken and the spiced potato alo matar.
Read more here.
7 Ounce Korean Steakhouse – 4699 E. Speedway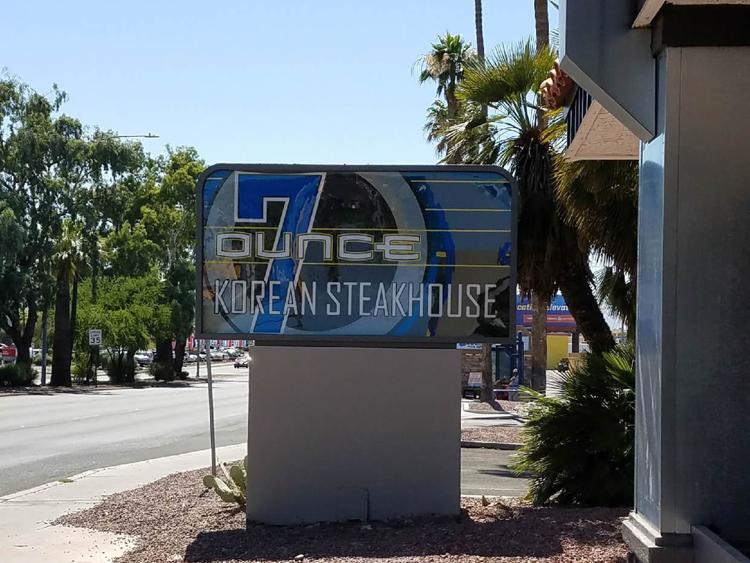 7 Ounce Korean Steakhouse opened on July 5 at the site of the former Sir Veza.
The menu for 7 Ounce, where you cook your meat on a grill on the side, contains everything from ribeyes to short ribs, pork belly to chicken bulgogi, baby octopus to fresh shrimp and lobster, and surf and turf combo dishes that serve two.
Read more here.
Alloro D.O.C. Italian Trattoria and Chophouse – 7600 E. Broadway
A familiar face has taken over the kitchen in the gourmet Italian company of the Hilton East Alloro D.O.C. Chef Virgina "Ginny" Wooters from The Abbey is now at the helm and puts her characteristic panache in modern Italian classics such as high-quality steaks and fresh pasta. At the big opening, cooks mixed together Fettuccine Alfredo in a giant wheel of Parmigiano Reggiano, so let's hope for similar theatropes in the future.
American Eat Co. – 1439 S. Fourth Ave.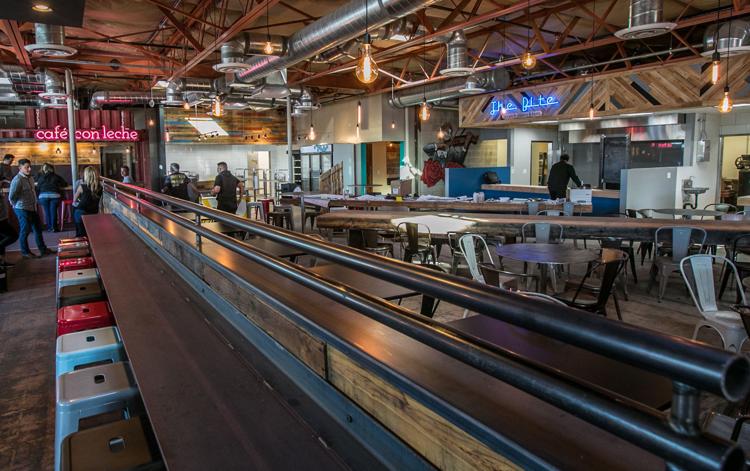 American Eat Co., which opened on April 3, is already expanding the culinary horizon of South Fourth Avenue, a piece of South Tucson, ruled by the popular Mexican food offering.
The new concept, which was opened in what has long been the American Meat Company, sports six restaurants with dishes ranging from ribs to poking and sliding.
There is a beer and wine bar with the latest craft selections, a coffee shop and even a butcher. Sit at a communal table or cozy in one of the booths available in the dining room.
Read more here.
Arizona Wine Collective 4280 – N. Campbell Ave.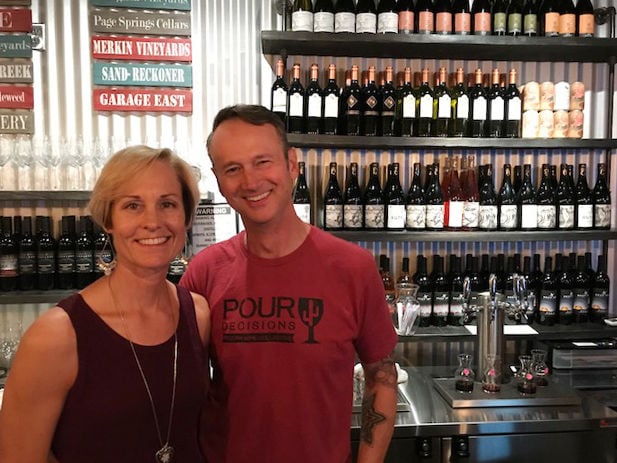 In early February, St. Philip's Plaza added a new wine bar that focuses on wines from this great state. Arizona Wine Collective is owned by Jeanne and Pete Snell, who cut his teeth in the tasting room at Sonoita's Callaghan Vineyards.
The cozy place in the former Scordato & # 39; s Pizzeria has eight wine taps, six beer taps and bottles from 11 different local wineries.
Read more here.
Beaut Burger – 267 South Avenida del Convento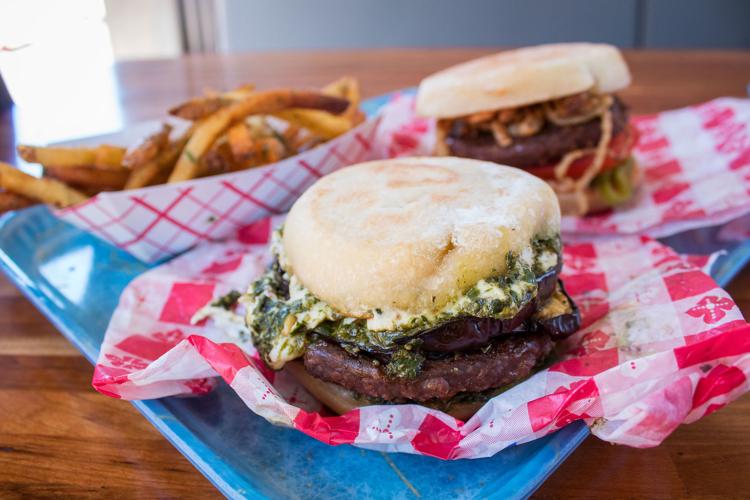 Beaut Burger breaks a whole lotta boundary from his small kitchen into a reused shipping container. This new Western concept specializes in vegan burgers, making everything in-house, from the patty to the slowly fermented English muffin sandwich. (Gluten-free options available!)
The plant-based restaurant is the culinary anchor in the new hyperlocal shopping center Mercado San Agustin, the MSA Annex. The spacious terrain west of the motorway has a minimalist look, and includes rustic brown and desert aesthetics that you would not think of if you put the words & # 39; shipping box & # 39; hears.
Read more here.
Berry Divine Acai Bowls – 245 E. Congress St.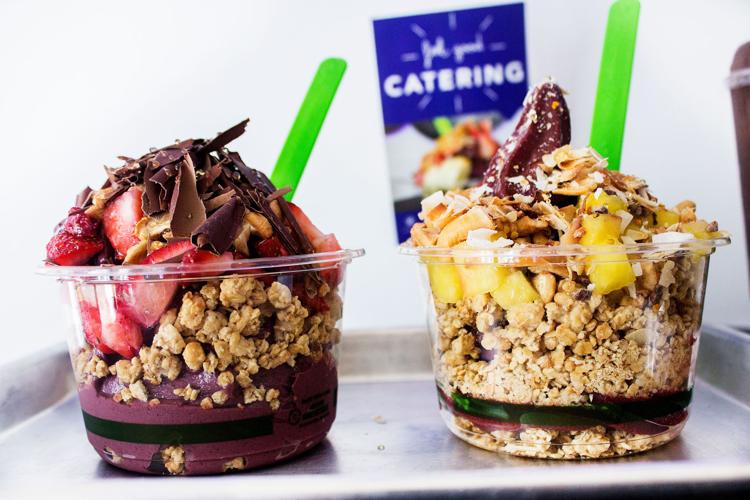 is the breakfast? Lunch? Or something in between … Acaí bowls are everything you want, and now you can take them in the center thanks to this new family fair that opened in the center in mid-January.
In addition to the colorful acai smoothie bowls that you have probably seen everywhere on Instagram, Berry Divine also makes its own soft sorbet from the frozen berries that it imports from Brazil.
Read more here.
Besties Fish and Burger – 14 W. Grant Road
Kade Mislinksi is busy with what he says is his last restaurant, Order fish and hamburger. The city center is a tribute to the titans of fast food in what he & # 39; Long John Silver & # 39; s meets White Castle & # 39; calls. The specialty here is steamed hamburgers as if they were back to the east in Connecticut, where Kade spent summers as a child. Couple that with a few French fries, hush puppies and battered fish and you have the distinctive combination of the restaurant, the BFF.
Cans – 340 N. Fourth Ave.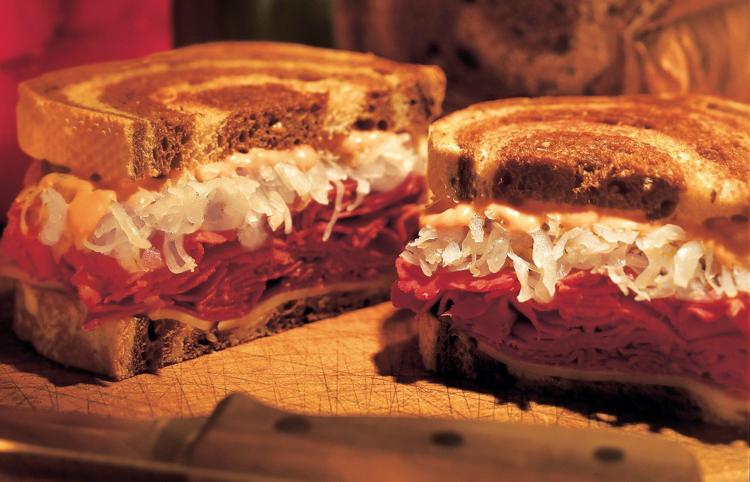 The owner of TallBoys on North Fourth Avenue has prepared a new restaurant concept in the old house of American fries down the street.
In early May, Ben Schneider, together with his friends and business partners, Parker Arriaga, Frank Bair, Gabe Rozzell and Simone Stopford, plans to launch the downtown concept.
The restaurant serves meaty sandwiches (pastrami, corned beef, turkey), salads, latkes, some meals from the Middle East and soups, including Cans' tin on traditional matzo ball soup.
Since Schneider is an old musician, you also expect that there will be a lot of live music.
Read more here.
Caravan Grill 2825 – N. Country Club Rd.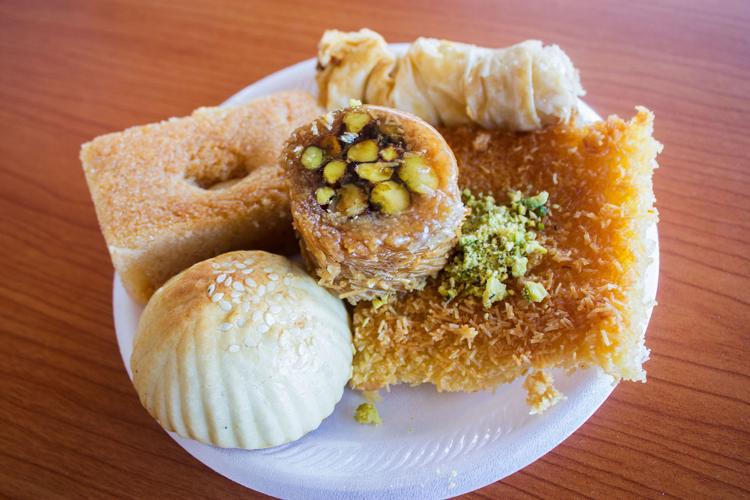 The inner-city shop previously occupied by Za & # 39; atar was taken over by the neighboring Caravan Market, which developed a Mediterranean lunch menu with various falafel plates, gyros and chicken shawarma.
Caravan Grill still has its beautiful stone oven, which produces Iraqi Samoun rolls and delicate Syrian pastries.
Read more here.
Casa Marana Craft Beer + Wine – 8225 N. Courtney Page Way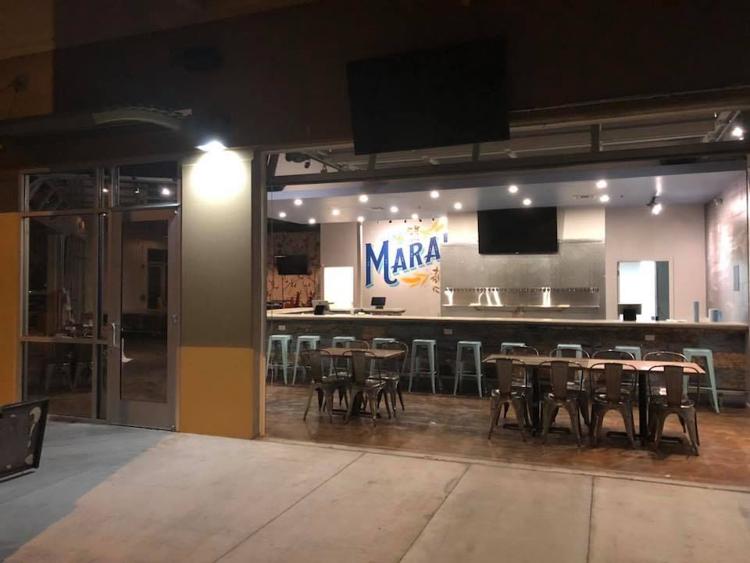 Marana's latest tribute to craft beer began pouring in June.
Casa Marana Craft Beer + Wine, 8225 N. Courtney Page from Interstate 10 and North Cortaro Road, has 35 brews on tap in addition to three wines.
The cooler is filled with 480 kinds of bottled and bottled craft beers and 50 wines for package sales.
Read more here.
Chocolate Iguana – 431 N. Fourth Ave.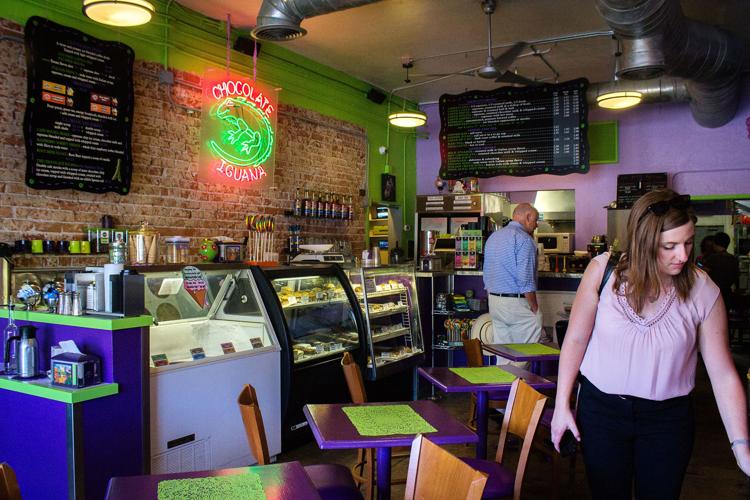 After the loss of his 28-year-old house, The Chocolate Iguana was reopened on Fourth Avenue, less than a block away from the original site. With its fresh paintwork and colorful candy jars it is hard to believe in the space that is used hamburgers of three pounds.
A collaboration with Lindy is at Fourth owner Shannon Cronin saved the candy store of Fourth Avenue about a week before they were forced by their landlordsaid chocolate Iguana co-owner Alexya Simpson. After leaving March 31, the candy store reopened in its original Lindy's location at 431 N. Fourth Ave. end of May.
Read more here.
Cobra Arcade Bar – 63 E. Congress St.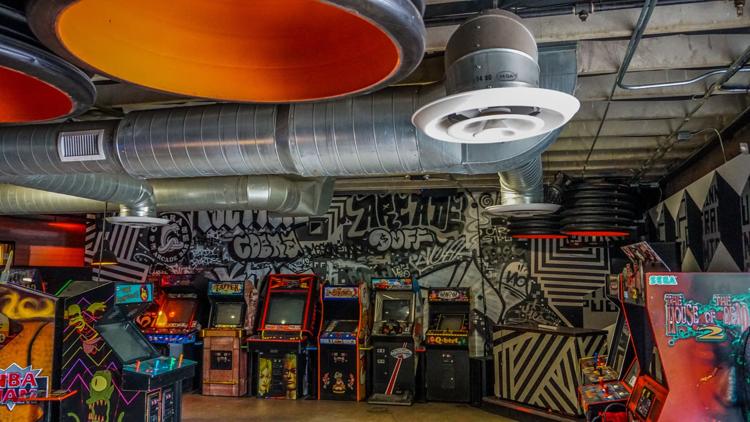 The bar, which combines classic and hard-to-find arcade games with alcoholic beverages, occupies the 5000 square feet of space at 63 E. Congress where JunXion Bar was once housed at the convention and intersection with North Scott Avenue.
More than 50 arcade games and pinball machines are divided over two levels, said Cobra's regional manager Topher Bray in an interview in April, including titles such as Street Fighter II, Mortal Kombat, NBA Jam, Galaga and Frogger.
Read more here.
El Charro, Beyond Bread on TIA – 7250 S. Tucson Blvd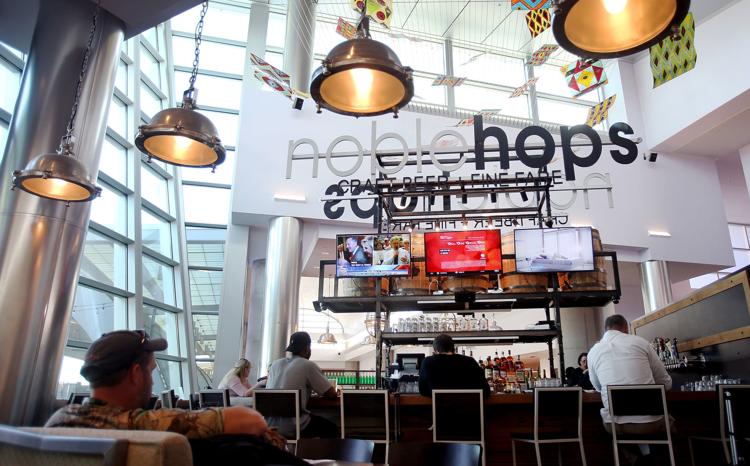 A second Beyond Bread outpost opened at Tucson International Airport in mid-March, one of four new restaurants added to the culinary setup of the airport's $ A $ A Brighter TUS & # 39;
The second Beyond Bread is along Concourse B, which also welcomed Brueggers Bagels and Built Custom Burgers – two of the three national chains that came to the airport; Dunkin & Donuts is in the wings – and the El Charro Café, which returns to the airport after 20 years of absence.
Read more here.
El Patron – 4579 S. 12th Ave.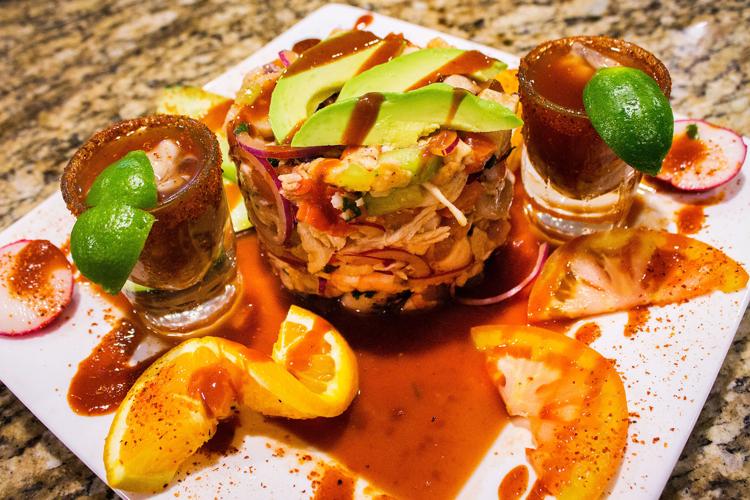 There is a new bar and grill next door Rollie & # 39; s Mexican Patio on South Twelfth Avenue. The space used to be Mr. Baja Fish, but now it's time El Patron Bar and Grill which serves a wide range of Jalisco-style meat and mariscos dishes, with an emphasis on the bar and live mariachi. The restaurant is part of the name Taco Giro, but these guests are delivered within one square kilometer of the restaurant.
Halfwheel Coffeehouse – 1832 E. Sixth St.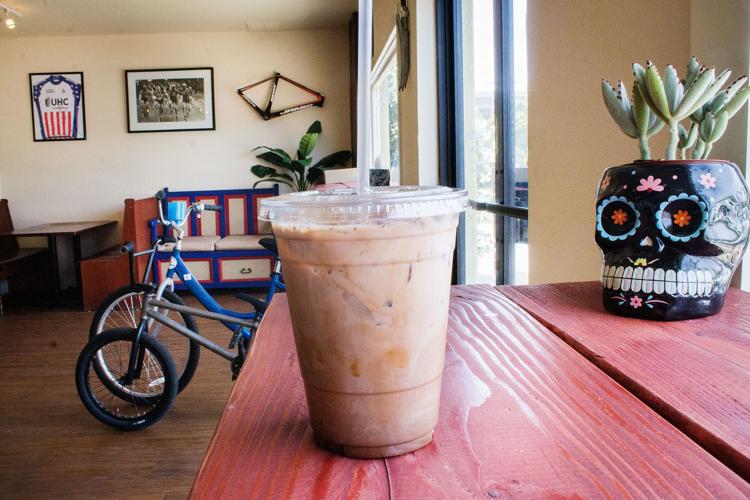 This new coffee shop, which opened in March, is actually part of a bicycle shop called Re-Cycle, which recently moved into a former campaign office of Bernie Sanders.
Halfwheel serves Exo Roast coffee and La Estrella confectioners in a light but homely space at Sixth and Campbell.
Peak around the corner and you see a full-service bike shop flanking the back of the store.
Read more here.
Harbottle Brewing Company – 3820 S. Palo Verde Road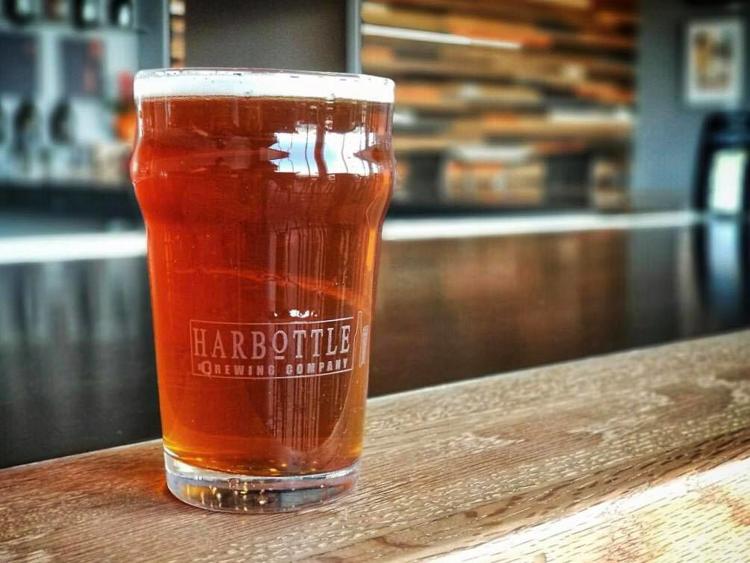 A brewery year in the making, Harbottle was launched in early February and is the last new brewery on the schedule that is scheduled to open in 2018 (apart from the collaboration between Borderlands and Sentinel Peak, known as Voltron Brewing).
The brewery can be found in a comic shop on the southwest corner of East Ajo Way and South Palo Verde, next to the Chinese restaurant Chopstix. It is a short drive from the cluster of breweries located on and around East 44th Street, including Copper Mine Brewing, Green Feet Brewing, Nimbus and, for a while longer, 1055 Brewing.
Michael Figueira, Andy Shlicker, two figures from the local craft beer scene, are the brain behind the operation and run a tight ship with a relaxed atmosphere.
Play a shuffleboard round between pints, or watch the rush of traffic rolling past on Ajo with friends.
Read more here.
Hoki Poki – 6501 E. Grant Road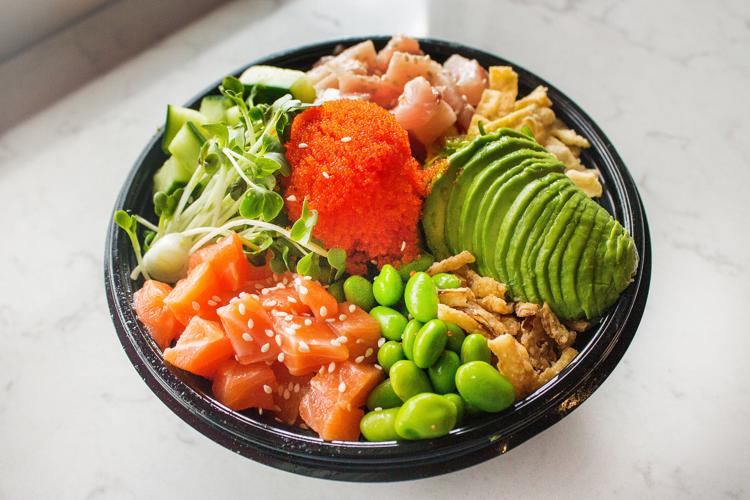 With this Bin An store that was opened at the end of April, you can choose your own fake destination.
The bowls of Hoki Poki are more essential than the MiAn Sushi location in the center of the city, because you can stack ingredients such as spicy tuna, seaweed salad, mandarin oranges and more.
Find more information here.
Indian Twist – 4660 E. Camp Lowell Drive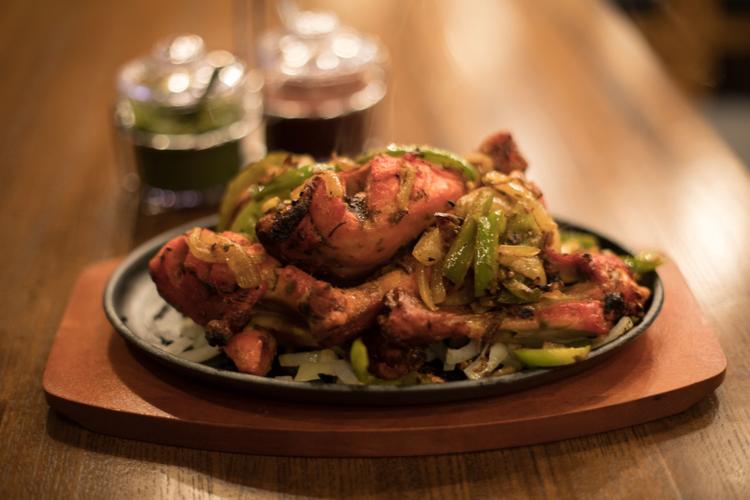 Open since the beginning of January, Indian Twist replaced the short-lived Twisted Tandoor at East Camp Lowell Drive.
The restaurant, affiliated with JAM Culinary Concepts, is run by Jimmy Aujla, who got his start in the Indian kitchen in the mid-nineties, working for his family's pub in the state of Washington.
Indian Twist has a daily lunch buffet and a bar with beers from India.
Read more here.
Insomnia Cookies – 345 E. Congress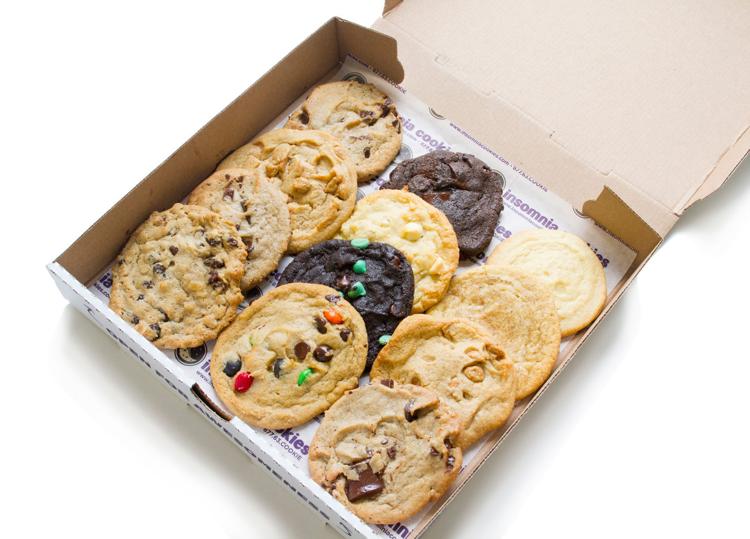 Students with the midnight munchies have another place to score sweet treats, thanks to the opening of Insomnia Cookies on East Congress Street.
The place for delivering cookies is next to Hi Fi Kitchen & Cocktails and is open until 3.00 am, if you have done that late study (and we are sure that is exactly what you do.)
The chain started in 2003 at the University of Pennsylvania and now has more than 100 stores across the country.
The Tucson Cookie Co. on East Sixth Street also delivers.
Read more here.
Isabella & # 39; s Ice Cream – 267 S. Avenida Del Convento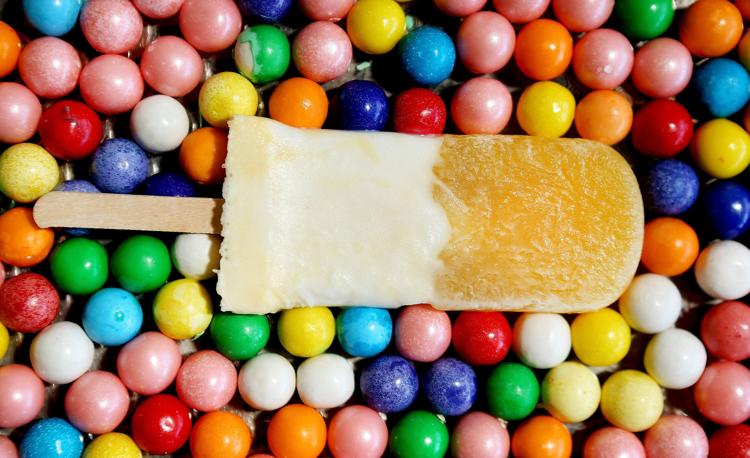 Isabella & # 39; s Ice Cream was ready to open its third location on Wednesday at the center of the MSA Annex, the sea container sidebar of the popular Mercado San Agustin on West Congress Street.
The store is one of the last tenants of the Annex, a hyperlocal luxury shopping mall that opened in May next to the Mercado.
One of the first companies opened in the annex was Beaut Burger from Kerry Lane, a vegan burger joint that she and her husband, Ari Shapiro, have been working on for several years.
Read more here.
Izumi – 3655 E. Speedway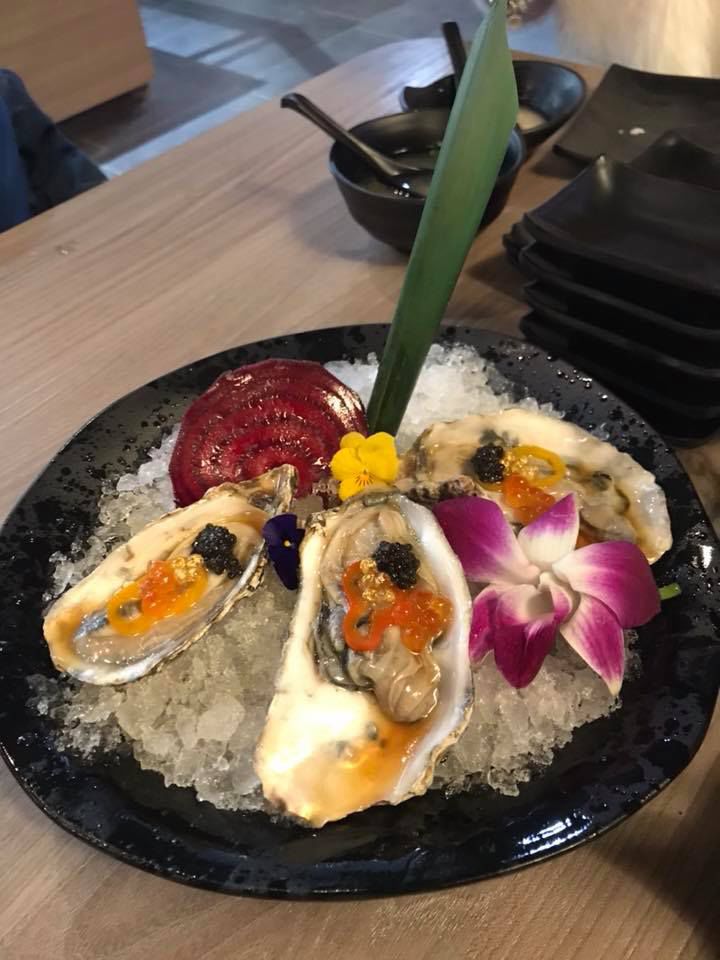 Izumi, opened in March in an old Denny's on East Speedway, the Asian buffet concept kicks a little higher with crab legs and oysters on the menu, in addition to the usual mix of chicken, pork, beef and vegetarian dishes.
The more expensive offers increase the admission price to $ 25 per person, giving you unlimited access to sushi rolls, nigiri and tasty ramen.
Izumi fills a void in Midtown, says owner William Cheung, who owns Hana Tokyo on South Calle Santa Cruz and Wok and Roll Asian Buffet on Wes Ina Road.
"It's just a good location on Speedway, I think they're missing," Cheung said.
Read more here.
Juice Envy – 1980 W. Orange Grove Road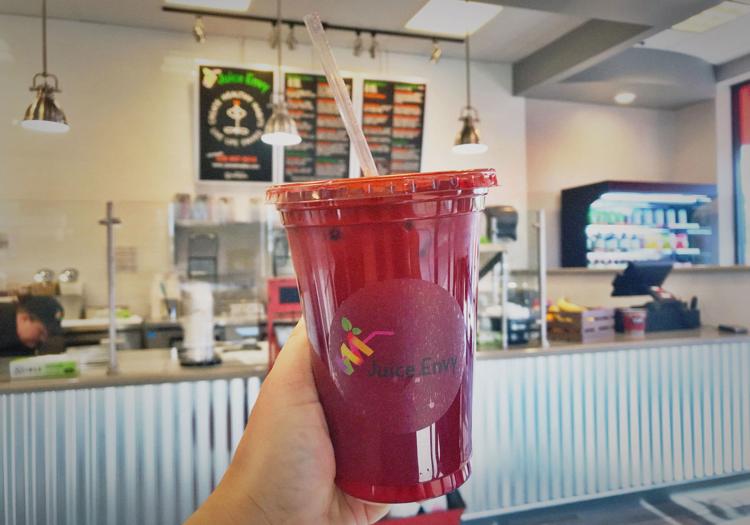 The next time you make a noodle run, go to the spot next door for some healthy juices and smoothies. Juice Envy was opened in July at the Orange Grove shopping center, anchored by Lee Lee International Supermarket.
This used to be a Subway, the space is now owned by Tucsonan K.C. Roff and managed by his daughter Kandice Roff, who developed the menu himself.
"I know that many people eat yogurt and add sugar concentrate," she said. "I wanted to be so different – completely new – where customers can see everything right for themselves."
Read more here.
Breakfast only – 2510 E. Hunt Hwy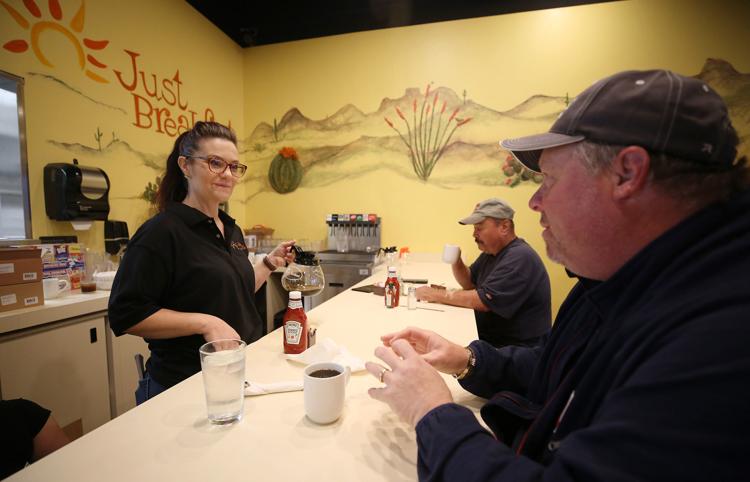 The popular restaurant and sports bar Home Plate in Marana opened a breakfast spot in the middle of February.
The idea is that, as the name suggests, it serves breakfast – omelettes, eggs, pancakes, waffles and breakfast sandwiches with just over $ 10 – and leave lunch and dinner to Home Plate.
Read more here.
Kiss of Smoke – 663 S. Plumer Ave.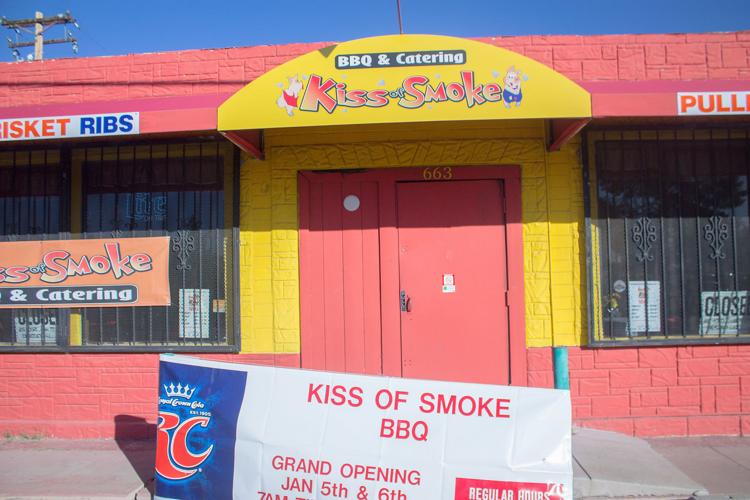 Tucked away in a residential area south of Broadway, Kiss or Smoke serves wood-fired barbecue dishes such as pulled pork and mesquite smoked chicken.
Brandi Romero and her family originally started as a barbecue team for competitions, but switched to a popular food truck and now a brick and mortar restaurant.
Read more here.
Kogi Korean BBQ – 4951 N. Grant Road
Kogi Korean BBQ opened in June is in space that once was Seoul Kitchen on 4951 N. Grant Road.
Seoul Kitchen has since moved to 6255 E. Golf Links Road, where it becomes popular because of its daily lunch buffet.
Le Cave & # 39; s – 3950 E. 22nd St.
After more than 80 years in operation, Le Cave & Bakery leaves the south side of Tucson and will enter a building known for serving hamburgers and fries.
The new owners of the old Tucson Institute are renovating the former Jack in the Box building at 3950 E. 22nd St., near South Alvernon Way and hoping to open by the beginning of the fall.
"We are very excited to continue the legacy and keep it going in the community," said Naomi Pershing, who together with her husband Chris Le Cave bought some months ago from owner Rudy Molina Jr.
Read more here.
Lindy is from the fourth 8995 – E. Tanque Verde Road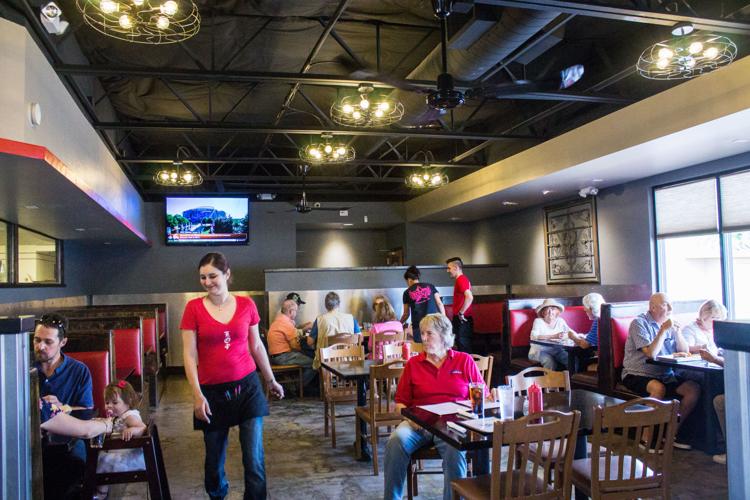 Residents of the East can now get their Blue Suede Cows without having to travel to Fourth Avenue.
Lindy's opened a second location on Tanque Verde in April in the former home of Great American Steakburger.
The "offbeat" burger menu remains the same, but the space is considerably larger and more spacious, and sports a full bar with eight beers on tap.
More information.
Monsoon Chocolate – 234 E 22nd St.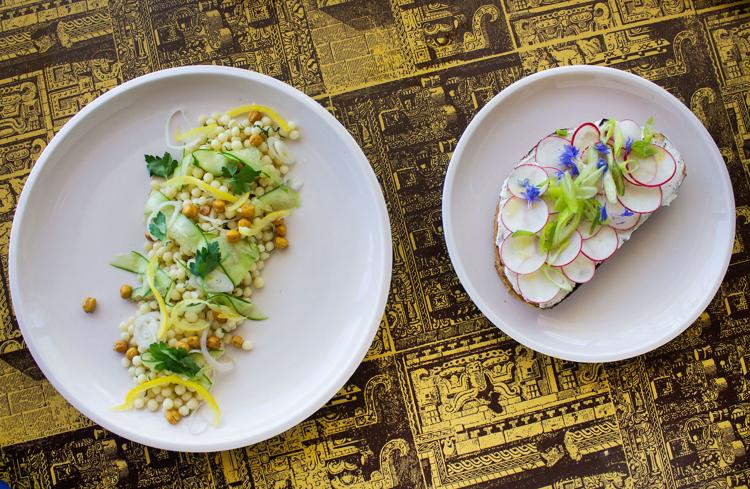 Monsoon chocolate, located on East 22nd Street, opened in May on the site of the former La Buena Mexican Food.
They have a range of chocolate beauties that are made locally in Tucson, including some made with local chiltepin and Whiskey del Bac. But do not be fooled by the name: it is not just a chic chocolate cafe.
The menu has a mix of trendy Californian café-dishes and nouveau-Mediterranean, such as from the lively pages of a Ottolenghi cookbook. There is smoked avocado toast that is dotted with lots of funky pickled fennel (as if it were a challenge). And then you see everywhere Mediterranean yogurt, such as in the radish toast that is dotted with beautiful purple cornflowers.
Read more here.
Nekter Juice Bar – 2905 E. Skyline Drive, Suite # 167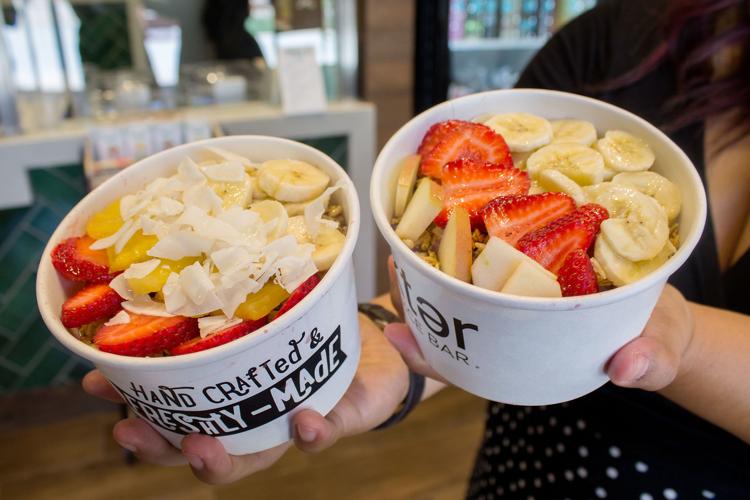 A juice bar just opened this week next to the Apple Store in La Encantada shopping center. Nekter is a Californian chain that serves cold-pressed juices, healthy smoothies, acai-bowls and soft gourmet, with mainly vegan ingredients. My favorite menu was the Green Apple Detox juice with cucumbers, lemon, kale, fennel and ginger. It was not too sweet; usually sharp and spicy with a fresh taste of the cucumber.
Nick & # 39; s Sari Sari Store – 2001 S. Craycroft Road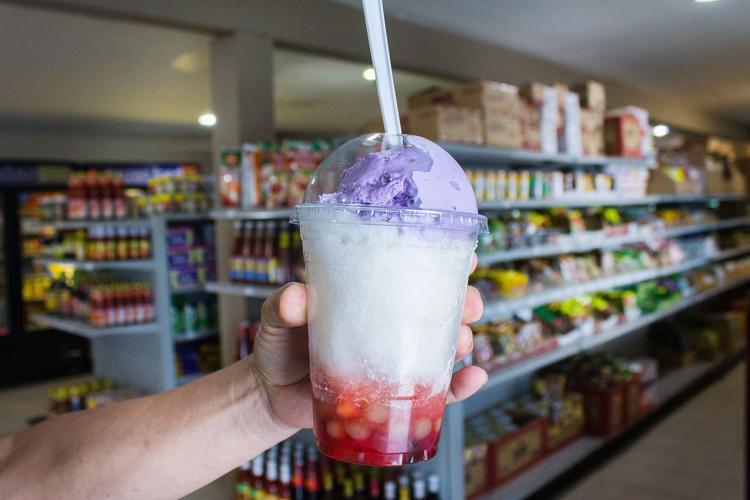 From April, this Philippine market now has a separate café with buffet-style dishes at the front.
Nick & # 39; s Sari Sari Store does all specialties such as spring roll spring rolls, adobo pork and crispy sizzling, and perhaps most importantly, Halo Halothat is planed ice with fruit jelly and purple yam ice cream.
Nomico Healthy Dessert – 595 E. Wetmore Rd.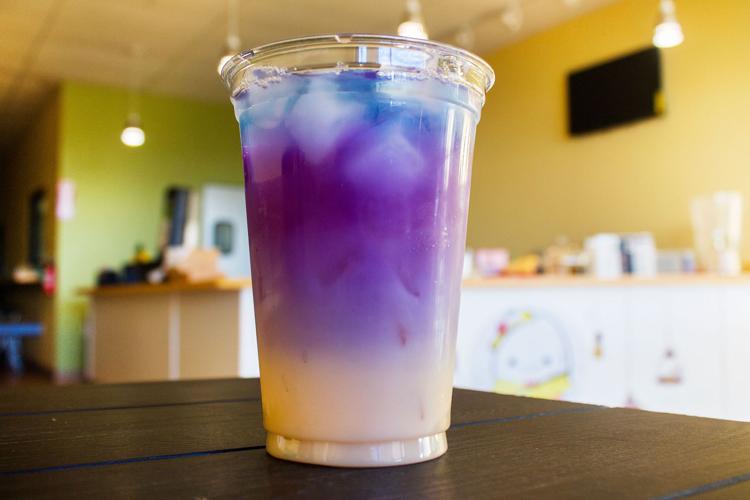 At Nomico you will find a number of installable street food, such as "bubble waffles" and raindrops.
But at the healthy dessert spot that opened in January, you will also find some very unique offers such as butterfly tea and, wait for it … cheese tea?!
It is a franchise store that originated in Hong Kong, and the only location in the United States is in the Old Pueblo.
Read more here.
Noodleholics – 3502 E. Grant Road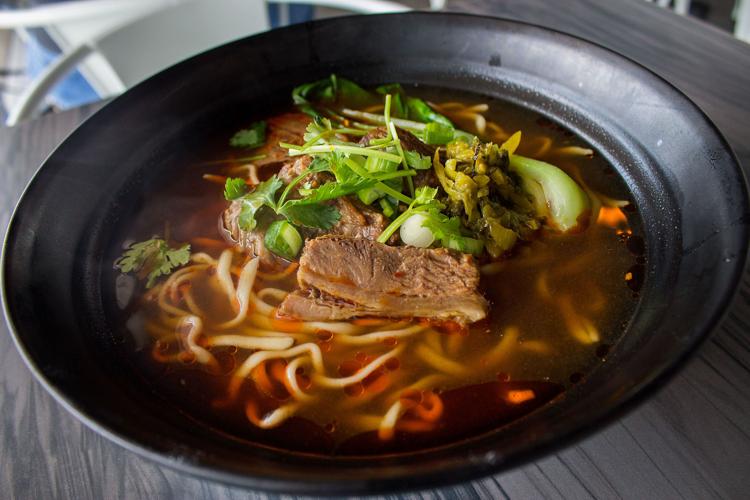 Noodleholics opened in midtown Tucson at the end of April.
The restaurant brings home-made noodles and regional Chinese flavors to Tucson, and it does it in a contemporary but informal atmosphere on Grant Road.
Despite its modest location on the Grant Road, Noodleholics feels like a place you would see in the suburbs of Los Angeles, writes food writer Andi Berlin.
The trendy clipboard menu consists almost entirely of noodles, mostly from Guilin and the surrounding region of South China.
Read more here.
Persian room – 9290 N. Thornydale Road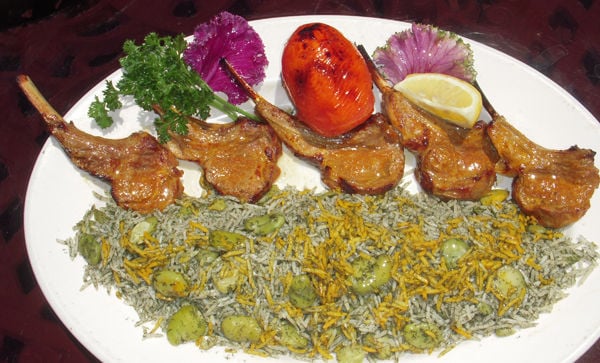 The northwest side is about to get its first Persian restaurant to integrate into a culinary landscape dominated by fast-causal chain restaurants, mom-and-pop Mexican and pizzeria & # 39; s and one of Tucson's oldest steakhouses .
The Persian Room, a vast restaurant with an area of ​​5,600 square meters that seats 175 people, is expected to open in early June 9290 N. Thornydale Road, about half a kilometer from Cortaro Farms Road. It is the second outpost for the chic Persian eatery Scottsdale, whose menu includes several kabab entrees in beef, lamb and chicken ranging from $ 13 to $ 15.
Read more here.
Pizza Luna – 1101 N. Wilmot Road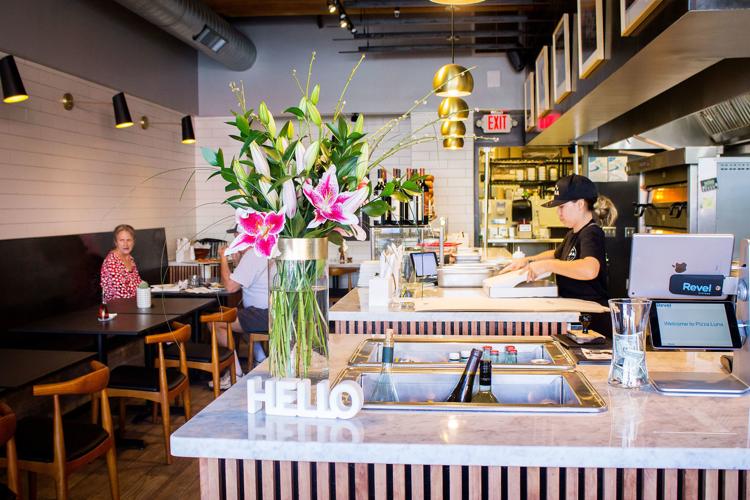 Tucson has no shortage of pizza places, even on the east side, where culinary options – though not completely absent – are far behind the lively food districts that surround the center.
Pizza Luna, one of the newest pizza points in East Tucson, replaces the original location of Cup It Up in Trader Joe's shopping center at 1101 N. Wilmot Road.
They serve the so-called "neo-Neapolitan" pizza, according to This is Tucson & # 39; s Andi Berlin.
"The dough is fermented cold here for 72 hours, which is a crucial step in creating that perfect pizza crust with a slightly sour taste," Berlin said in her story about Luna. "If this restaurant has some funk, you will see it in the pizza itself and the interesting toppings, not necessarily in the atmosphere."
Read more here.
Queen Sheeba – 5553 E. Grant Road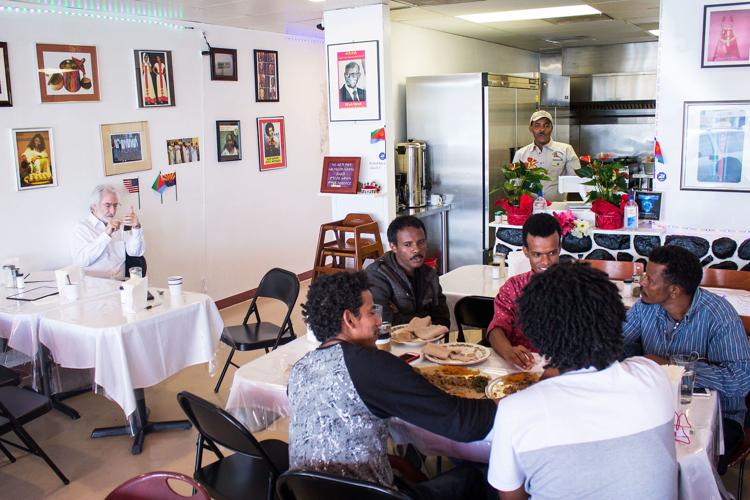 Tucson's first official Eritrean restaurant was launched in February on Grant Road at North Craycroft, opposite the Ethiopian restaurants that share many of its traditional dishes (Eritrea and Ethiopia share the Horn of Africa border.)
Expect the types of plates you could find in places such as Zemam & # 39; s and Café Desta, with "Eritrean style" twists.
Read more here.
Raijin Ramen – 2955 E. Speedway Blvd.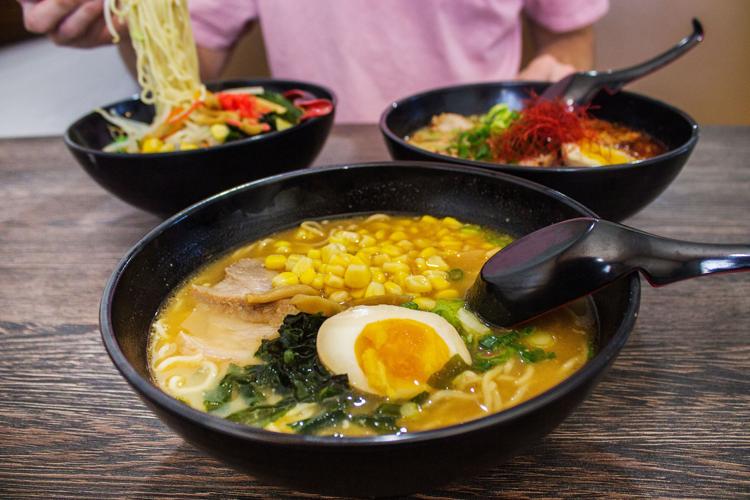 There is a universe of windows to explore in the first Tucson window house – That's when you can get a table.
Although this special windows spot was opened in January, there are often still lines around the evening meal to take place in this restaurant.
With nine types of ramen on the menu, including white miso and black roasted garlic tonkotsu, it is easy to see why Raijin has become a hit.
Read more here.
Ren Coffeehouse 4300 – N. Campbell Ave.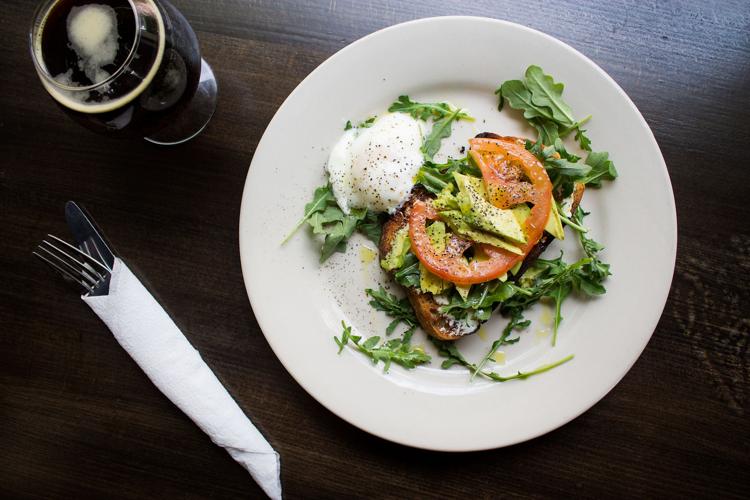 Another coffee shop has opened its doors on the square of St. Philip.
Ren Coffeehouse also has a lunch menu with panini's, simple salads and a beautiful avocado toast with perfectly poached egg on Barrio Bread.
Read more here.
Rollies Mexican Patio – 4573 S. 12th Ave.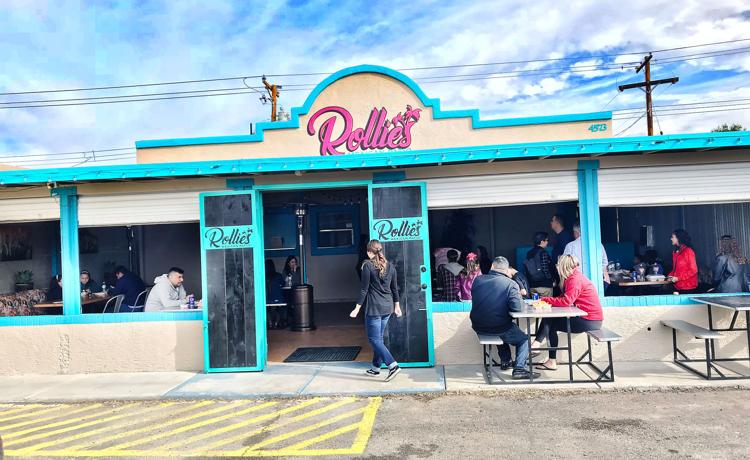 While we still have to see how the outdoor dining experience is known as Rollies will do it in the intense summer heat, the brand new restaurant on South 12th Avenue has been very pleasant in the first few months of its existence.
Rollies sports an informal patio atmosphere and a menu with rolled taco & # 39; s, vegetarian tortas, flat enchiladas and ice cream sandwiches with conchas (Mexican sweet bread). And OK it is technically open days before 2018, but we include it in our list.
The unique approach to popular Mexican cuisine separates it from the sea of ​​Mexican restaurants on the south side of Tucson.
Read more here.
Series 19 – 13 N. Stone Ave.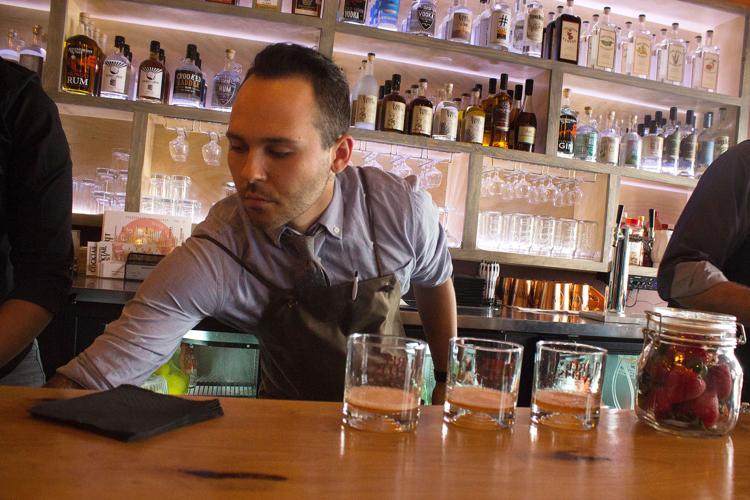 The latest cocktail bar in Downtown Tucson Series 19 pour local spirits from all over Arizona. It is an offshoot of Three Wells Distilling Companythat produces prickly pear spirits and more from a warehouse on the south side of Tucson. The cocktail menu shows the Three Wells line, which now contains two gins, agave spirits, vodka and even bourbon. We enjoyed the Sonoran Margarita during a recent visit.
Read more here.
Smokey Mo Barbecue – 2650 N. First Avenue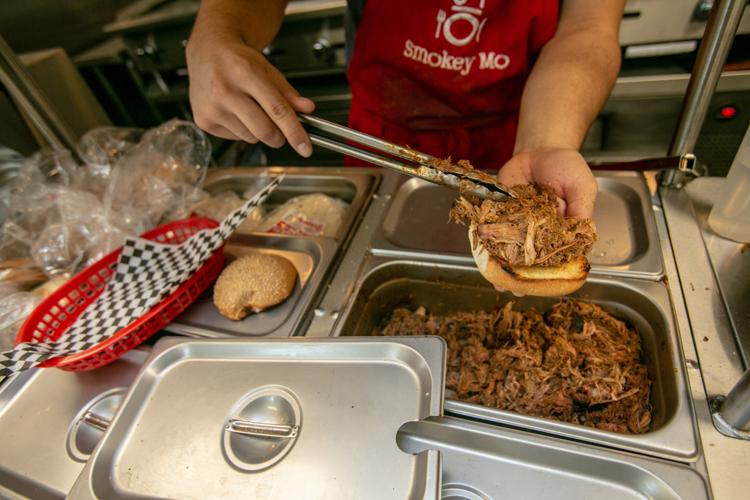 A barbecue restaurant in Kansas City style blows life into the former Shari's Drive-In on North First Avenue.
Smokey Mo, a smoked meat and barbecue concept that also serves hamburgers, was opened in July, in the old building that had been boarded up since Shari's were closed in July 2008.
"It's all about smoked meat," said owner Telahoun Molla.
Read more here.
Tamarind – 7265 N. La Cholla Blvd.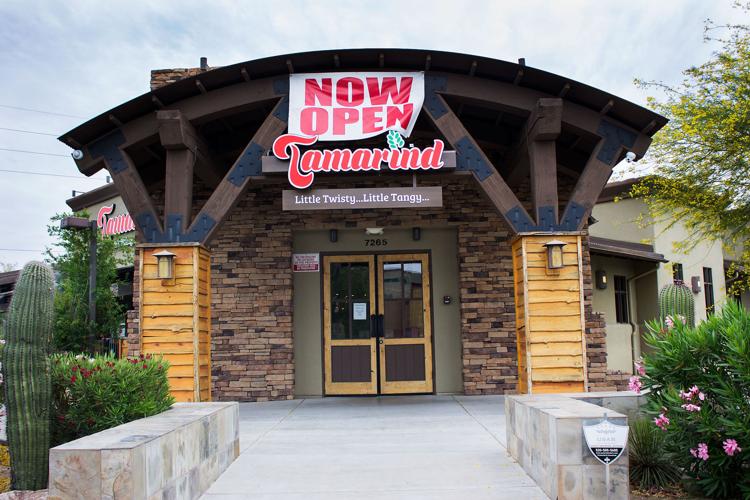 An Indian restaurant has recently opened its doors at the Foothills Mall.
Tamarind has an extensive menu with dishes from all over India, including the burrito-like kati-rolls and a whole category of "Mystic Masala & # 39; s". Oh, and more importantly, they have a lunch buffet.
Read more here.
The Buffalo Spot – 760 N. Tyndall Ave.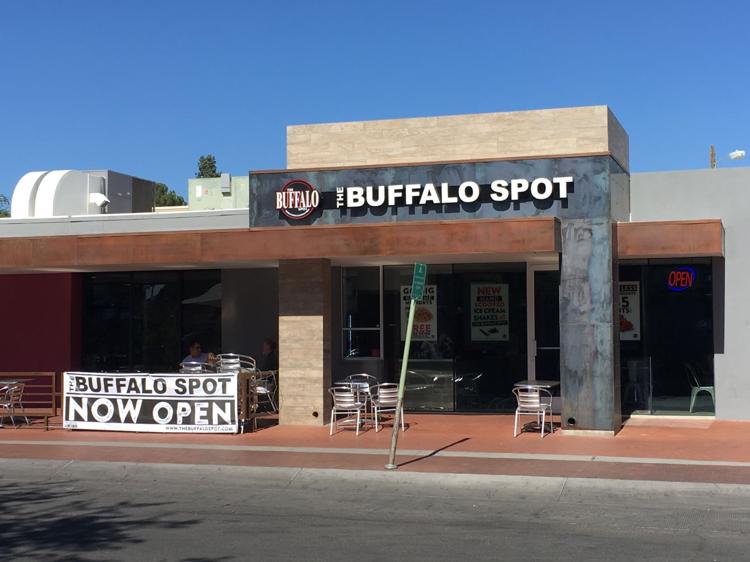 A California-based chicken-and-ribs chain has opened its first spot in Tucson, launching it in the former home of Cup It Up near the University of Arizona.
The Buffalo Spot, at 760 N. Tyndall Ave., started in Long Beach, California, in 2013 and has locations throughout Southern California, with one in Georgia and one in Phoenix, which opened last summer.
The Buffalo Spot menu consists of ribs in the Kansas City style, traditional wings without bones and the signature Buffalo fries from the chain. It looks like a pile of fries with a stack of chicken, covered with a sauce of your choice.
Read more here.
The Frozen Cactus – 5769 E. Speedway
RJ's replays on Speedway was one of the two local companies that participated in a TV program called "Bar Rescue", where a "nightlift expert" goes full – Gordon Ramsay at a failing bar.
The episode is not finished yet, but the joint already has a new name, The Frozen Cactus Ice Bar and Flame Grill.
West – 267 S. Avenida Del Convento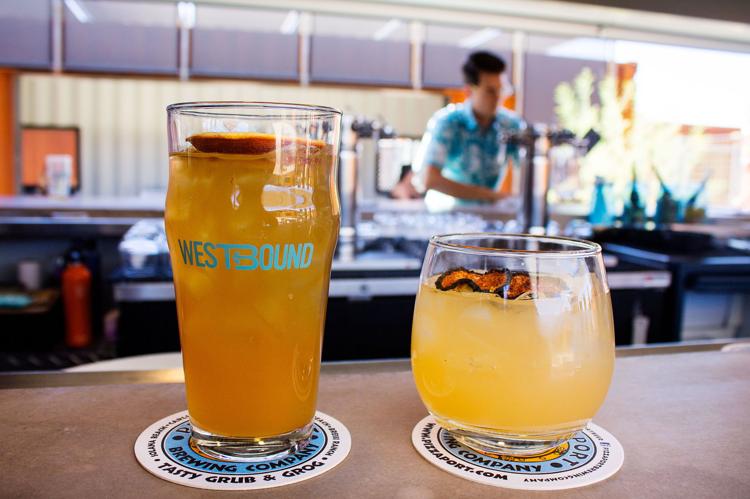 Westbound is the first concept for food and drink that opens in the MSA attachment, a shopping center for shipping containers just east of Mercado San Agustin. (The other nutritional concepts are still a few weeks off.) The people at Tap + Bottle have brought in a list of 20 different beers, eight wines and four batch-made cocktails. (Try the gin-based Orange Cucumber Rhumba with spicy, dried out cucumbers.) The mostly outdoor concept has air conditioning and lots of shade, plus a small bottle room at the front.
Source link