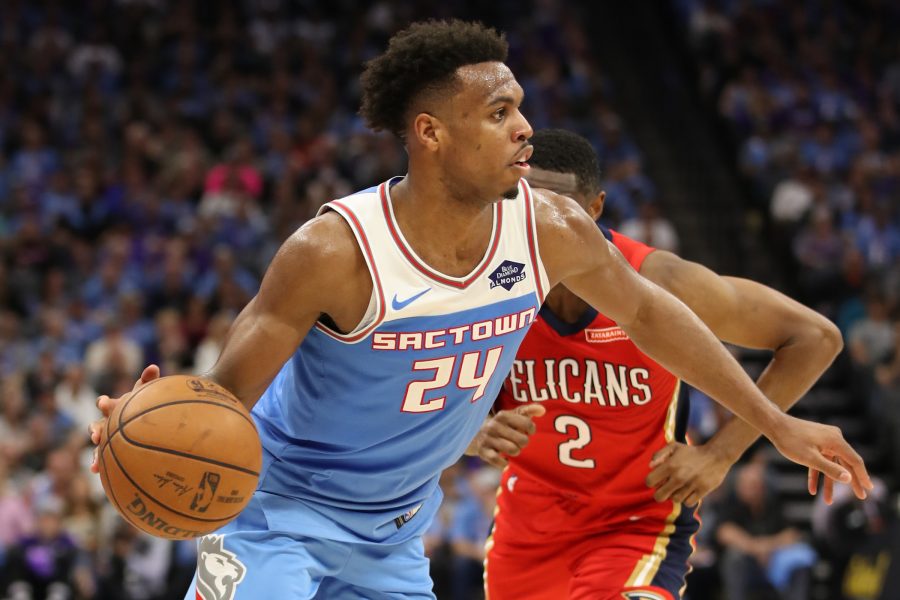 Kings guard Buddy Loved had no reservations about disclosing his displeasure with his situation last year and doesn't believe his relationship with the head coach Luke Walton should be resolved, writes Jason Anderson of The Sacramento Bee.
"I have no regrets," Held today during a Zoom session with the media. 'There is nothing to work on. I never had a problem with anyone here, so whatever was heard was not brought out by me. I love everyone here in this franchise and organization, so I don't regret anything I've said. I'm gonna keep it 100. "
Hield's misfortune first came to the fore when Walton let him sit on the couch in a number of close games in the fourth quarter, and things got worse when he was removed from the starting lineup in January. Hield contributed when Sacramento won 13 of the 20 games prior to closing, but he remained angry with how Walton used him.
The departure of Bogdan Bogdanovic, who signed a quote sheet with Atlanta that the Kings didn't match, could open the door for Hield to become a starter again. However, Walton wasn't ready to commit to that when the training camp began.
"Even last season, Buddy started more than half of the season, and when he didn't start, he played a big part for us as we got off the bench and were a dynamic 20-points-a-night scorer," Walton said. "Every decision is always based on what I think is best for the group and best for the team, and with this training camp this is part of what we need to see. What do we have? Which groups play well together? Who complements whom? And at the end of the day, every decision made comes down to what I feel as the head coach is the best for this team and gives us the best chance of winning. "
Hield responded to Walton's statement by saying he is ready to earn a starting role and will do whatever the coaching staff asks of him.
"I always like competitions and it doesn't matter," Hield said. 'That is not my job. I have no control over that. The head coach checks that. They brought me here to play basketball and win basketball games, so whatever they need me to do, I'm going to do it and try to compete at the highest (level) that I can. "
Source link