ECMAA organizes Ethiopian day picnic in NYC – 16 September
Published by Tadias Magazine September 5, 2018
in events.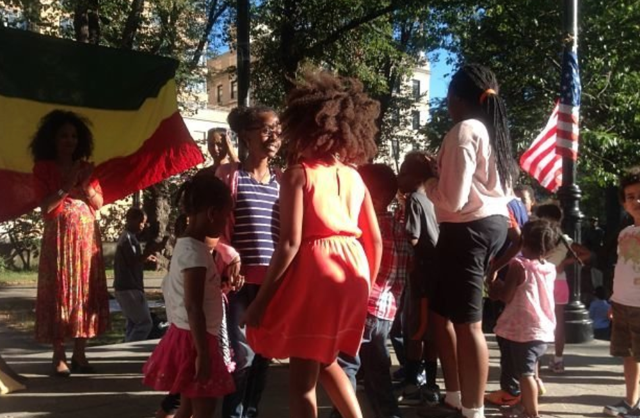 Ethiopian Day Picnic in 2015 (Photo from: ECMAA)
Tadias Magazine
From Tadias Staff
Published: Wednesday September 5, 2018
New York (TADIAS) – The Ethiopian Community Mutual Assistance Association (ECMAA) organizes its annual Ethiopian day picnic on Sunday 16 September 2018 with games, music, food and entertainment. The family-friendly event takes place at Sakura Park in New York City.
ECMAA was established in 1981 to serve the New Diaspora community in New York, New Jersey and Connecticut. The organization regularly organizes social and educational events and focuses on providing information about work networks, educational resources and health promotion programs. ECMAA helps people find ways to give back to their community by sharing their skills and experiences or by helping financially.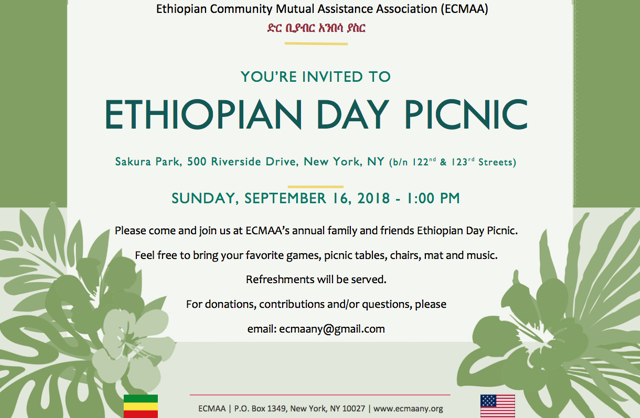 –
Join the conversation twitter and Facebook.
Source link