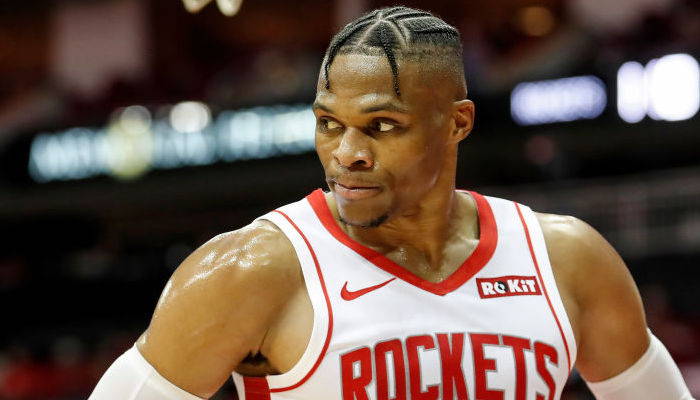 Thunderclap in Texas! After just a year in Houston, Russell Westbrook wants to go. An exchange is only a matter of days.
What if everything was seriously exploding in Houston? While the sounds got louder and louder James Harden and Russell Westbrook In the past 48 hours, we discovered for the first time that the bearded man was strongly questioning his future.
Brodie, he's already decided: he wants to leave H-Town and discover a third franchise! The announcement, signed with Shams Charania, clearly had the effect of a bomb in the night:
Rockets' Russell Westbrook wants to leave Houston, sources say @RTLnews @Stadium.

– Shams Charania (@ShamsCharania) November 12, 2020
Russell Westbrook wants to leave Houston, sources tell The Athletic.
Coveted despite mediocre playoffs, the former MVP already has several leads. According to ESPN's very serious Bobby Marks, the Lakers, Clippers, Pistons, Knicks, Hawks and Hornets are the 6 franchises that have shown their interest so far. Others must of course follow.
This almost acted-out departure from Westbrook begs the question about James Harden's future. Will he also slam the door and plunge the Rockets into a massive OKC-style remodel last year? Or will he be convinced of what the front office will get in return for Brodie? He's clearly already made up his mind.
All of these questions will of course animate for the next few days as the period is critical (and potentially serious) for Houston.
A little tour and then go: the adventure will only have lasted a year for Russell Westbrook in Houston. The question now is where the jumping leader will continue his career …
Source link